Vizio's New Push: Targeted TV Advertising
Wednesday, May 8, 2019
Share this article: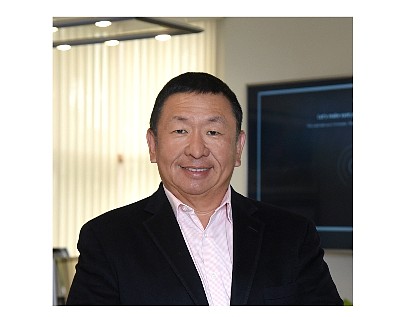 Vizio Inc. is looking beyond the nuts and bolts of making televisions.
The Irvine-based smart TV company is turning its lens on targeted advertising with the help of subsidiary Inscape and several of the country's top media players.
Vizio last month spearheaded the formation of a new consortium called Project OAR—short for Open Addressable Ready—to create and implement a new standard for delivering targeted ads to people with internet-connected TVs.
The group's founding members include Disney Media Networks, AT&T's Xandr and WarnerMedia's Turner, Comcast's FreeWheel and NBCUniversal, CBS, Discovery, Hearst Television and AMC Networks.
Additional members, including ad agencies, are expected to be announced in the next month.
Vizio's Inscape unit will develop the standard for the addressable advertising technology, with input from the other members.
The technology will be included in Vizio's TVs, and could be installed on other television manufacturers' products down the line.
The Show's the Focus Vizio founder and Chief Executive William Wang, a long-standing member of the Business Journal's OC 50 listing profiled in this edition (see entry, page 19), said his industry is no longer about the TVs but shows.
"If you look at the TV industry it's really about great content for the consumer's entertainment experience," Wang said last week at the company's Spectrum-area headquarters.
"At the same time, where do you get the money to make the content? You either pay for it through subscription or indirectly through advertising."
"TV hardware itself is relatively small [business] compared to the other pieces. And I think it's a critical part of our business to help … increase the efficiency of the advertising."
The consortium aims to give networks the capability to better monetize each TV impression and provide targeted ads to their desired audience—a feat Google and Facebook have been able to do digitally.
OAR aims to "deliver relevant advertising to consumers," Wang said.
Based on viewer watching habits, neighbors watching the same TV show at the same time could end up getting completely different ads shown to them during a commercial break.
Consumers will see the same number of ads during a commercial break, "but these ads will be relevant to what they actually care about, further enhancing their overall viewing experience," he said.
Older Viewers
While TV is still the way to go for many advertisers, their audience tends to skew older compared to digital platforms such as Google's YouTube.
For example, Nielsen found the median age of viewers for the top 10 entertainment shows during the 2017 to 2018 TV season was between 47.8 for "Empire" and 58.6 for "The Good Doctor."
So brands who want to reach a younger demographic are increasingly shifting ad dollars to Google and Facebook, and the two tech giants are cashing in. Both companies made up 60%, or about $67 billion, of last year's total digital ad spending in the U.S., according to a February report from eMarketer.
If the shift toward digital continues, the research firm estimates digital ad spending will surpass traditional ad spending this year and surpass two-thirds of total media spending by 2023.
Meanwhile, TV ad spending is expected to drop this year by 2.2% to $70.8 billion, largely due to no elections or big events such as the Olympics or World Cup.
Despite the potential headwinds, Wang said Project OAR will help turn the tide for the industry.
All for One
Jodie McAfee, senior vice president of sales and marketing at Inscape, which is developing the technology, said its strategy is different than other firms who've tried to tackle addressable ads because most created a single solution, expecting the networks to adapt their systems.
"We've always thought that was flawed and the path to scale is flexibility," he said.
For example, he explained NBCUniversal uses ad server FreeWheel because both are owned by Comcast while WarnerMedia uses the ad platform Xander as both are owned by AT&T.
"Asking those companies to jettison those relationships and adopt a single solution was going to be a fool's errand," he said.
Instead, Project OAR is built to be a standard that "will plug and play" with various platforms because the standard can be tailored to a user's needs while also being available to everyone.
McAfee said Vizio chose to make the standard open because "rising tides lift all boats" and allows for it to achieve scale.
"Fragmentation in advanced advertising has been a problem for years," McAfee said. "So to get the industry to adopt the standard means that you also have to get the other OEMs to play along. Our position was everybody stands to benefit by having more OEMs involved in the group."
It's still unclear if other smart TV makers like competitor Samsung Electronics, Sony or LG Electronics will join, though conversations have happened, according to Inscape.
Vizio said once the standard is developed it will support the addressable ads across its estimated 11 million smart TVs, though the figure could fluctuate as customers may choose to opt-out of the service while other OEMs could join the group.
The technology is expected to be deployed early next year based on an initial announcement, but Wang said it's still finalizing the timing of the product's launch.
The consortium is also still deciding how the ads will be measured. McAfee has said in earlier reports it would consider working with TV measurement standard Nielsen, which has its own strategy for addressable advertising for connected TVs.
For now, Vizio and its members, who have contributed an undisclosed fee, will work together to create a standard and once it's complete, publishers can negotiate deals with Vizio or other manufacturers such as Samsung to deliver the addressable ads.
New Horizons
Vizio acquired San Francisco-based Inscape, then known as Cognitive Media Networks, in 2015, paying $50 million in cash to obtain the 90% ownership stake it didn't already own, according to regulatory filings.
Inscape, an automatic content recognition and data tracking company, can capture up to 100 billion daily anonymized viewing data points from Vizio's base of about 10.8 million connected TVs that have opted in to the system, which help provide intelligence insights for advertisers and media content providers.
The following year, Wang was ready to cede his role and title at Vizio but retain a 51% stake in Inscape as part of a $2 billion acquisition deal by Chinese conglomerate LeEco. The deal fell through in 2017 due to regulatory hurdles.
Wang said the company's push into addressable advertising isn't a shift in strategy for the company he founded in 2002, whose revenue is near $3 billion with an employee count of 419 and Inscape's team of 55.
He said his goal in the early years was to make flat-screen TVs affordable "providing the best possible product at the most valuable price." The rise of internet-connected televisions has led to more innovations, he said.
"TV used to be one-way, pushing the content, [but] now with the internet it's a two-way communication so we need to bring TV into the 21st century," he said.
"This is the same mission we had, but instead of making a flat screen TV affordable, which we've done the last 10 years, we're going to try to increase the efficiency [for] of the TV network, programmer and advertiser."