OC 50 They Have Eyes On It: Jim Mazzo
Monday, May 6, 2019
Share this article: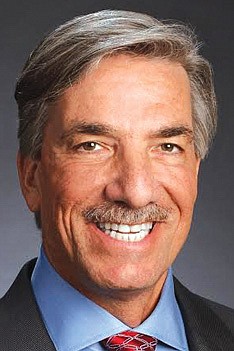 JIM MAZZO
Global President
Carl Zeiss Meditec AG
Newport Beach
Born in Oak Park, Ill.
Age: 62
Lives in Laguna Beach
WHY: Has 38 years of experience building world-class ophthalmic companies. Active in OC, including chairman of technology accelerator OCTANe, vice chairman of Chapman University board, University of California-Irvine trustee.
HOW: Bachelor's in zoology from California State University-Long Beach. Headed Allergan unit that made contact lens care products and devices used in eye surgeries. Unit spun off in 2002 as Advanced Medical Optics. As chief executive, pushed AMO to become power in vision correction surgery. Abbott bought AMO in 2009 for $2.8 billion, a 500% premium. Current business has $1.1 billion in global annual revenue.
RECENT: Won dismissal last December of all allegations that he tipped off former Angels' third baseman Doug DeCinces on Abbott acquisition.
FAST FACT: Serves on NASA's Mission to Mars Committee.
QUOTEABLE: "By all accounts, Mr. Mazzo is an upstanding member of the Orange County community and is widely respected for his commitment to our community and various charitable causes."—Letter signed by 37 top local executives who opposed government retrying Mazzo and printed last year in the Business Journal
PERSONAL: Second baseman and quarterback in his youth. Celebrating 39th anniversary this year with wife, Kelly; they own a Napa winery. Two children, three grandchildren. Golf and nonprofits are passions. Favorite saying: "Two ears, one mouth, is the key to success."