OC 50 The Lifesavers: Kimberly Chavalas Cripe
Monday, May 6, 2019
Share this article: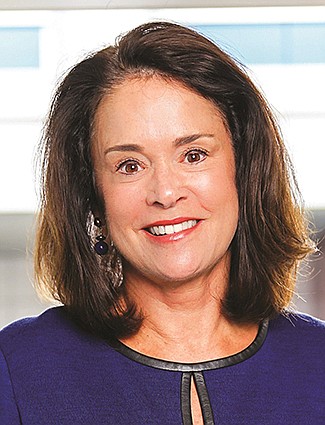 KIMBERLY CHAVALAS CRIPE
Chief Executive
Children's Hospital of Orange County
Orange
Born in Spokane, Wash.
Age: 64
Lives in San Juan Capistrano
WHY: Runs county's only dedicated pediatric hospital.
HOW: With CHOC since 1991, took current position in 1997. Hospital has 334 licensed beds, and 54-bed satellite facility in Mission Hospital and 4,100-plus workers. Led 1990s financial turnaround allowing CHOC to regain control of operations, which was temporarily managed by what's now St. Joseph Health. Previously with Columbia HCA Holdings Inc.
RECENT: New autism center opening this year. The William and Nancy Thompson Family Foundation provided a $10 million founding gift. Opened 18-bed mental health inpatient center a year ago, first psychiatric inpatient beds for children under 12. Project started with $5 million lead gift from Sandy Segerstrom Daniels, has raised over $18 million.
FAST FACT: Wanted to be a physician when starting college.
QUOTABLE: "We are reinventing the healthcare delivery system for children and adolescents."
PERSONAL: Undergraduate studies at University of Southern California, University of South Florida. Master's degree, Golden Gate University. Commissioner, Children and Families Commission of Orange County. Previously board chair of California Children's Hospital Association, helping win passage of pediatric hospital bonds in 2004 and 2008. Married, three sons, one granddaughter. Enjoys horseback riding, hiking, walking, gardening.