DeCero, Mechanics Go Big With Rabobank Buy
BANKS: MECHANICS TO BE STATE'S 9TH LARGEST
Wednesday, March 27, 2019
Share this article: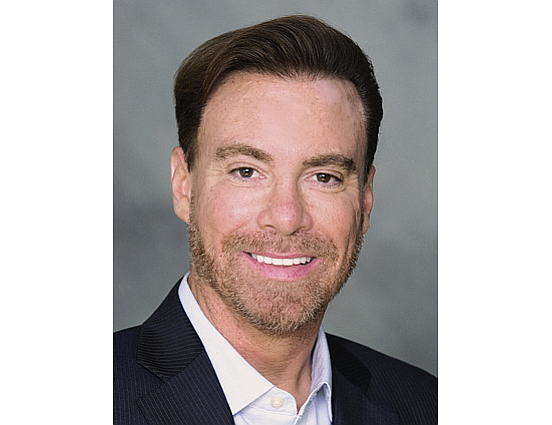 OC finance executive John DeCero is shooting up the banking ladder in California after pulling off yet another unusual deal.
In the space of a dozen years, DeCero has gone from starting a bank with no assets—California Republic Bank—that grew to $2.1 billion, to overseeing $6 billion at Mechanics Bank and now with its pending acquisition of Rabobank N.A., being the chief executive of a financial institution with almost $20 billion in assets.
The latest move means he's jumping from the 36th largest bank to the ninth biggest in California. By contrast, Irvine's Pacific Premier Bancorp, the largest OC-based bank, ranks 14th in the state with $11.5 billion in assets.
"We'll be statewide—a super-regional player," said DeCero, who splits his time at the firm's office in Irvine, where he also owns a home and at Mechanics Bank's Walnut Creek headquarters.
"We're aiming to be one of the premier larger community banks in the state of California," he told the Business Journal.
"The deal's exciting. The reason I took the job with Mechanics is because I knew they wanted to be much larger."
It's the latest deal for DeCero, 53, who started at a Citicorp training program after graduating from Augustana College in Illinois. He later led the middle-market banking team for Citi in Orange County before moving to Comerica Bank. Then he helped build Irvine-based Western Financial Bank, which was bought in 2006 for $3.9 billion by Wachovia.
In 2007, DeCero and Jon Wilcox founded Irvine-based California Republic Bank, which they sold in 2016 for $330 million to Mechanics Bank, which is 79% owned by the Ford Financial Fund, a Dallas based private equity firm.
In an unusual move, DeCero became chief executive of the buying bank.
On March 14, Mechanics Bank announced another unlikely move; saying it would acquire Rabobank, a bank twice its size, for $2.1 billion.
"There's no one better than John DeCero" at retail banking, Carl B. Webb, Mechanics Bank chairman and co-managing partner of Ford Financial, told the Business Journal. "John has a lot of his career vested in Orange County. We are delighted to have that presence" in the area.
Strategic Change
Dutch-based Rabobank, one of the largest banks in Europe, arrived in California in 1992 and expanded through a series of acquisitions.
The bank's worldwide strategy changed and a couple years ago. It began discussing with Mechanics a possible combination, DeCero said.
"They want to be one of the premier agriculture lenders in California," DeCero said. "They're divesting the banking side."
As a result, Mechanics Bank will acquire Rabobank's retail, business banking, commercial real estate, mortgages and wealth management businesses. Not included in the transaction are Rabobank's food and agribusiness assets, most of which will transfer to its affiliate, Rabo AgriFinance, in St. Louis.
Mechanics has more than $6 billion assets and 44 branches while Rabobank has more than $13 billion in assets and 100 branches. Rabobank is prominent in the Central Valley and the Central Coast, and doesn't have any branches in OC.
DeCero said the bank's branches competed in only two cities. The combined bank will have about 2,100 employees, DeCero said.
DeCero doesn't foresee closing branches or massive job cuts except for some duplicate management positions.
Mechanics Bank fell to No. 22 in the latest Business Journal ranking of OC banks based on deposits because it's been shifting some funds to show up under the bank's Walnut Creek headquarters.
However, Mechanics Bank is the 13th largest bank by employee count in Orange County, where it employs 264 as of February.
$1 Billion Raise
A smaller bank acquiring a larger one with twice the assets was "a bit unusual," Webb said. To fund the deal, Ford Financial was able to raise $1 billion in 75 days from large partners, he said.
"They participated because they believe in the merits of the deal, just like we do," Webb said. "We have a deep conviction that this is very transformational acquisition for Mechanics Bank. It gives us a statewide footprint. It puts us in markets that we otherwise wouldn't be."
The acquisition is expected to close in the third or fourth quarter this year, he said.
Mechanics Bank also operates CRB Auto, which is a relationship-based indirect auto lender that purchases auto contracts from franchises and select independent automobile dealerships throughout 14 western states.
Despite recent negative headlines about the car lending industry, CRB Auto is in good shape with declining delinquencies, DeCero said.
The combination will give Mechanics Bank the ability to expand its offerings, DeCero said.
"We hope to do a lot more business in Orange County because of it," DeCero said. "We'll have more capacity—our capital is going up significantly."
Lazard Freres & Co. served as financial adviser to Rabobank while Sullivan & Cromwell LLP was legal adviser. Wachtell, Lipton, Rosen & Katz served as legal adviser for Mechanics Bank while Credit Suisse Securities (USA) LLC was financial adviser.