SECOND RANKED INVESTMENT ADVISORY FIRM IN US
Duran Eats World Alive to Build United Capital
Monday, March 25, 2019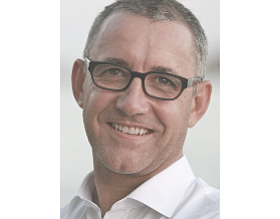 But he's an entrepreneur at heart.
He began United Capital in 2005. Partners Bessemer Venture Partners and Grail Partners LLC own about 50% with the remainder spread among Duran and his fellow employees; Duran declined to disclose his stake.
He saw an opportunity by discussing with clients what they want to do with their lives, rather than merely what investments and returns they should be making. Duran prefers the term "financial life management" to explain "where your money meets your life."
"The industry has been way too focused on money and boring mathematical features—no one else is doing what we are," he said.
"It's not just about the money. Our 650 employees bring heart and care to an industry that is cold."
The firm has since grown to $23 billion in assets under management.
White Label
Since 2016, United Capital has been licensing a white-label software platform to other financial advisories to help them battle robo-advisers, which are algorithm-based applications used by some investors to lower their costs.
Last year, the firm tweaked the white-label pricing to make it simpler and opened the platform to a variety of customer relationship management software offerings.
As a result, the firm's assets more than doubled to $22.5 billion in a four-month span. Duran predicts it will reach $50 billion to $70 billion assets under contract by the end of the year as it begins licensing it to institutional investors, as well as RIAs.
Duran said the licensing unit might one day overtake the wealth management unit in size.
"Our white-label platform is doing incredibly well," he said. "It's unparalleled in the industry."
When accepting the Business Journal's award, Duran praised his employees.
The award "is a reflection of the quality of the work that the team does. Throughout my life, I've been incredibly fortunate to have people by my side do incredible things.
"You need a good idea with great people to help make it real."
Prev Next