OC Unemployment Dips to 3%
Friday, March 22, 2019
Share this article: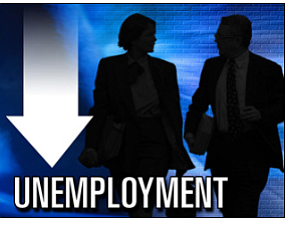 Orange County's unadjusted unemployment rate fell to 3.0% in February from a revised 3.3% in January, and below the year-ago estimate of 3.1%, according to the state Employment Development Department.
California's unemployment rate was 4.4%, and the U.S.'s was 4.1%. The most recent February numbers for the county, state and U.S. aren't seasonally adjusted. Orange County's lowest-ever unemployment rate was 2.2% in December 1999.
OC nonfarm employment increased by 7,600 jobs to 1.65 million. Net jobs had decreased in January by 24,600 jobs month-over-month. Seven of the 11 sectors reported increases in February.
Government-related work reported the largest growth with an extra 4,800 jobs, mostly as government education workers returned to work following the winter break. Professional and business services added 3,500 jobs, mostly in administrative and support services, which includes temp firms. Leisure and hospitality added 2,800 jobs, led by food services and drinking places.
Trade, transportation and utilities posted the largest monthly decline with a loss of 4,300, mostly in retail trade due to seasonal cutbacks of temporary workers after the holiday season. In January, this sector also fell 6,500 jobs. The sector reported 259,300 jobs in February, down 700 from a year ago. The biggest area of decline was in the category of sporting goods, hobby, book and music stores, which reported 5,500 jobs, a decrease of 300 jobs from a year ago.
About 17.3 million people were working in California outside of agriculture in February, up about 14,600 from January and 222,500 from a year earlier.
Statewide, six of 11 industry sectors added jobs month-over-month, led by professional and business services, which added 12,500 jobs. Construction reported the biggest decrease, 7,700 jobs.
People receiving unemployment benefits rose to 389,449 from 376,402 in January. A year earlier, the number was 396,030.