Report: Trout Nears $430M Deal
Tuesday, March 19, 2019
Share this article: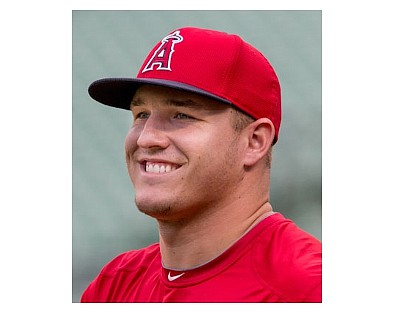 The Los Angeles Angels and Mike Trout are nearing a deal worth $430 million likely to keep the star, 27-year-old outfielder in Anaheim for the rest of his career, according to a report today from ESPN.
Trout—twice-winner and four times runner-up MVP—had two years remaining on a six-year, $145-million deal and was eligible for free agency at its conclusion after the 2020 season.
The free agent market in baseball has of late moved toward players giving up future shots at larger paydays to secure fixed long-term contracts.
The 12-year deal overall is 40% larger than the 13-year $330 million contract Bryce Harper signed less than three weeks ago with the Philadelphia Phillies and the per-year average of $36 million is the highest-ever by any player.
Harper had lobbied for Trout to eventually join him in Philly, which is 45 minutes from Trout's hometown in New Jersey.
Trout is by far the most popular Angels player and though the Angels have only made the playoffs once in his eight years on the team, its farm system has received plaudits from the sports press and Angels' owner Arte Moreno's $3 billion local TV deal backs the team's end of the commitment and possible pursuit of other players for postseason power.