GLOBAL FIRM NEARLY TWICE THE SIZE IN ORANGE COUNTY WITH NEW TEAM
Morgan Lewis Thinks Big on Intellectual Property
Monday, March 18, 2019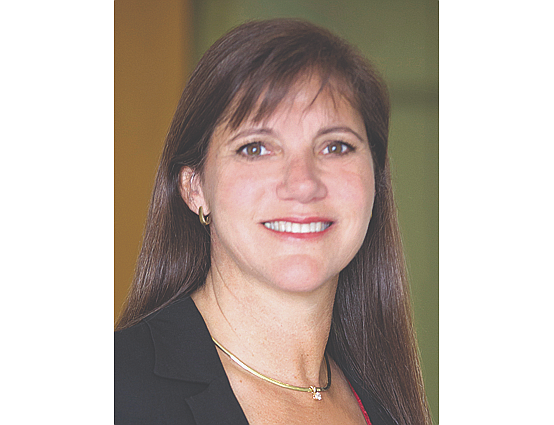 Morgan, Lewis & Bockius LLP is doubling down on Orange County, in particular the region's growing base of technology and life sciences firms that need help navigating intellectual property, patent and trademark litigation and enforcement-related matters.
The Philadelphia-based global law firm nearly doubled its local presence in the last year, mainly with the addition of an intellectual property group from McDermott Will & Emery LLP.
Morgan Lewis added 43 employees to its Costa Mesa digs overall from Chicago-based McDermott, including about 20 attorneys, nine of whom were partners.
The Orange County group was part of a national IP team that joined from McDermott in Silicon Valley, Chicago, Houston and Washington D.C., for a total of 90 people.
The effort took several months of preparation and execution to pull off, according to Office Managing Partner Ellen Bancroft, but Morgan Lewis is well accustomed to bringing on large groups of people.
"This is one of the things Morgan Lewis does well," Bancroft said.
She's familiar with the process, having overseen the integration of a large team of lawyers from Bingham McCutchen in 2014.
The addition of McDermott's attorneys wasn't just a matter of adding desks.
It included transferring more than 40,000 physical files along with electronic materials, in addition to more space at Plaza Tower on Anton Boulevard. It now leases about 40,000 square feet across several floors of the high-end tower just blocks from South Coast Plaza, according to CoStar Group Inc. records.
Morgan Lewis took space in the tower another law firm had built out but not occupied, making the move much easier, Bancroft said.
The additional office space at the building—within strolling distance of Segerstrom Center for the Arts and the Westin South Coast Plaza—is one of the larger examples of office space growth for an area law firm here in years.
Morgan Lewis in the last year added 53% more attorneys, including 64% more partners and 80% more employees to its Orange County office; it now has 46, 24 and 102, respectively (see list, page 35).
This growth was among the largest by local law firms last year—many of which expanded their local presence by double-digit percentage growth (see story, page 34).
It's also the latest element in an ongoing and multiyear growth spurt in Orange County for the global firm, which in recent years has pursued more clients in the sports industry and high-level consulting work.
Morgan Lewis has estimated revenue of about $2 billion and more than 2,200 attorneys firmwide, regularly ranking in the top echelons of U.S. law firms.
Prev Next