More Western Dig Job Cuts
Originally published March 12, 2019 at 10:43 a.m., updated March 12, 2019 at 10:43 a.m.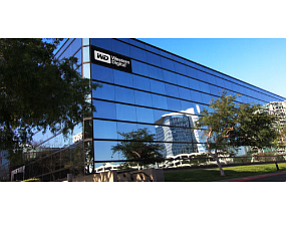 Memory products maker Western Digital Inc. has sliced its local workforce another 7% , eliminating 102 jobs in Irvine as part of a larger cost-cutting initiative that eliminated hundreds of positions in California, according to a filing with the state Employment Development Department.
The local jobs shuttered are at its operation at Park Place, where it leases a 490,000-square-foot office for research and development, and administrative, marketing and sales departments, its annual report said.
The San Jose-based company also cut 114 jobs in Milpitas and 97 in San Jose, according to the EDD filing.
Western Digital last year eliminated 51 jobs in Irvine and 66 in San Jose.
The Business Journal in 2017 was the first to report the world's largest drive maker changed its headquarters designation from Irvine to Silicon Valley, where many of its executives were based.
"We are committed to the Irvine campus and the critical work that continues there," the company told the Business Journal at the time.
The company entered the year with 1,516 local workers, which ranked No. 52 among OC firms, according to the Business Journal's annual tally of largest employers that published in November.