OCers Hit, Miss Forbes Rich List
Wednesday, March 6, 2019
Share this article: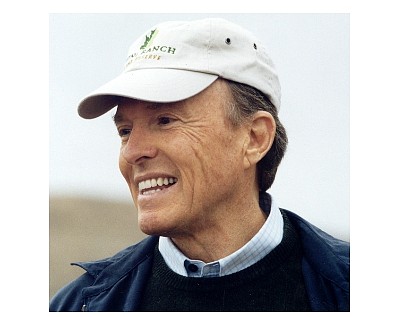 Forbes' list of the world's billionaires is out and several notable OC names are on it.
Wealthiest OCer Donald Bren is No. 68 with an estimated $16.4 billion in wealth, a bit below the Business Journal's $17.2 billion estimate from last summer. Bren is one of the five wealthiest billionaires on the list whose holdings are primarily in real estate, according to Forbes.

Bren's Irvine Co. owns some 115 million square feet of real estate holdings including 500 office buildings, more than 40 shopping centers and 60,000 apartments.
Others listed by Forbes include:
• Kingston Technology cofounders David Sun and John Tu, ranked No. 394, with $4.7 billion apiece
• Broadcom cofounder Henry Samueli at No. 452, with $4.3 billion in wealth; Forbes said the Anaheim Ducks are worth $438 million, six times what Samueli bought the team for 15 years ago, and noted the Samueli Family's $200 million pledge to UCI
• Igor Olenicoff is No. 504 on the Forbes list with $4 billion in wealth, stemming largely from ownership of 8 million square feet of office space and 12,000 apartments
• Broadcom cofounder Henry Nicholas III is No. 546, with $3.8 billion in wealth
• Serial entrepreneur Jim Jannard, Angels' owner Arturo Moreno, and In-N-Out heiress Lynsi Snyder each clock in at No. 745, with $3 billion. Forbes said Moreno's team is worth $1.8 billion—10 times his 2003 purchase price
• George Argyros and family are No. 916, at $2.5 billion, with Forbes citing ownership of 2 million square feet of commercial real estate and 5,500 apartments.
• Monster Beverage Co. Chief Executive Rodney Sacks' wealth is given as $1.9 billion, good for No. 1227 on the list
• Retiring bond trader Bill Gross is No. 1511, with $1.5 billion in wealth, Forbes said; the magazine listed Gross' former wife Sue at No. 1717 and $1.3 billion in wealth.
The Business Journal's latest annual listing of OC's Wealthiest includes 11 entries with wealth valued at $1 billion or higher, who were not listed by Forbes. Those not mentioned by the magazine include Gen. William Lyon, Paul Merage, Hilton Schlosberg, the Segerstrom family, Ron Simon and Vinny Smith.
Forbes lists 2,153 billionaires worldwide, including 607 in the U.S.