American Vanguard to Buy Bankrupt Firm's Products
Friday, March 1, 2019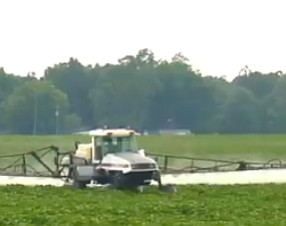 American Vanguard Corp. (NYSE: AVD) in Newport Beach has agreed to buy product lines and inventory from Willowood USA LLC in Broomfield, Colo., subject to court approval as part of the seller's bankruptcy and set to close, if approved, in mid-April.
American Vanguard makes crop, turf and animal health products and often buys lines from other chemicals companies. Willowood makes "post-patent crop protection products," similar to generic pharmaceuticals in healthcare.
The buy "includes more than a dozen herbicide technical registrations and nearly 2 dozen formulation registrations, which will enable us to develop new and improved premix solutions," American Vanguard Chief Operating Officer Bob Trogele said in a statement.
Shares of American Vanguard were flat today at $18.80 for a $570 million market cap; the shares are up about 20% year-to-date.
It's expected to report quarterly results the week of March 11.