Mitsubishi Moving to Tenn.
Tuesday, June 25, 2019
Share this article: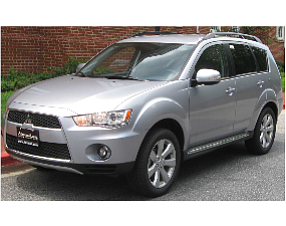 Mitsubishi Motors North America Inc. is relocating its headquarters from Cypress to Franklin, Tenn., a suburb of Nashville, the company said Tuesday.
The carmaker has been based in Orange County since 1988.
The move will begin in August, and be completed by year-end, a company statement said.
The relocation is being done to "take advantage of the area's vibrant technology skillset, all while realizing cost savings through the business-friendly work environment and proximity to sister company, Nissan," it said.
Nissan North America Inc. is headquartered in Franklin.
There are nearly 200 people working in Mitsubishi Motors' Cypress office. All corporate departments will relocate, including sales, marketing, IT, human resources, communications, parts and service, product planning, dealer operations, finance and legal.
Its West Coast parts distribution center, currently also in Cypress, will move to Riverside.
Its Western Region operations will move to new offices elsewhere in OC, Mitsubishi said.