From Big to Bigger: Private Cos. Grow 7.3%
ECONOMY: $102B OF SALES FOR LARGEST OPERATORS
Friday, June 21, 2019
Share this article: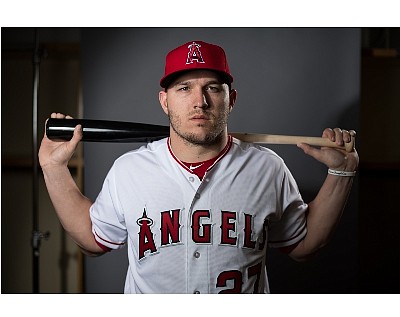 The large are getting larger—sometimes much larger—in this year's snapshot of the biggest private companies in Orange County.
Five of the seven largest firms, which are ranked on our list by annual revenue, grew by 10% or more last year.
Still, the smaller of the big guys—if firms with nine figures on their top line can be called small—didn't do too shabby, either.
Overall, 28 firms on the list, which counts 108 companies that either reported or are estimated to have sales of at least $100 million annually, grew by at least double-digit percentages in 2018 over 2017.
The companies combined posted about $102 billion in revenue, up 7.3% year-over-year.
Local job growth has also grown, but not at the same pace; OC employment at the 108 firms is up 3% to more than 53,000.
These firms are boosting their headcount faster outside OC as their companywide employment rose 13% to more than 590,000. Much of that companywide headcount can be attributed to Santa Ana's fast-growing Allied Universal, which has 210,000 employees, primarily security guards.
10 Spot
The five biggest, with more than $37 billion in revenue combined, as a group show a 9% increase year-over-year at a level of revenue—each brings in more than $5 billion apiece—where big percentage gains are harder to come by.
• No. 1 Pacific Life Insurance Co.—perennially the biggest private firm based here—grew 13%, topping $10 billion in sales; Chief Executive James Morris via email attributed the Newport Beach giant's gain to real estate and other investments.
• No. 2 Kingston Technology Co. in Fountain Valley, which increasingly is boosting sales of computer gear targeted towards hard-core gamers and esports aficionados, hit $7.5 billion on a 12% jump.
• No. 3, Irvine-based Golden State Foods Corp., held steady at $6.9 billion and appears to be reloading for growth: it sold a third of its 27 food distribution centers in November—trade chatter suggests proceeds could go to diversifying via acquisition.
• No. 4 Automobile Club of Southern California in Costa Mesa increased sales 11% to $6.6 billion.
• No. 5, Allied Universal, the largest private security firm in the U.S., grew 10% to $5.8 billion in revenue. Its annual revenue should push past $7 billion in 2019 after a number of acquisitions in the past year.
Chief Executive Steve Jones started at the company in 1996 when it had $12 million in annual sales.
Health, Wealth
The top 10 overall—$54 billion in combined revenue, up about 8%—includes one of the biggest gainers on this year's Business Journal list, sales and marketing agency Advantage Solutions in Irvine, up 54% to $3.7 billion.
Want more indications of the health of OC private operators?
Take a closer look at some that remained on the list by not going public (see page 26).
A few of the big firms from last year's private companies list that didn't make this year's cut because even bigger fish found them too good not to gobble up:
• RSI Holding Corp., No. 32 last year with an estimated $600 million in annual revenue, was purchased a year ago by William Lyon Homes (NYSE: WLH) in Newport Beach.
• 5.11 Tactical, profiled by the Business Journal last week and with some $350 million in revenue, was bought in late 2016 by Westport, Conn.-based Compass Diversified Holdings (NYSE: CODI); last year's listing was the last to include its sales as a stand-alone company.
Wisdom, Depth
Of course, not all results are peaches and cream after the not-satisfied sweat of hard work. Sometimes it's just the blood and tears part.
Auto dealers on the list, for instance, had in general a rough year in a tough national car sales climate, although a few managed better than others (see page 24).
Other drops: No. 10 Young's Market Co. in Tustin, down 6% to $3.1 billion; No. 87 First Team Real Estate in Irvine, down 11% to $160 million; and two staffing firms: No. 50, Orange-based Roth, down 5% to $380 million and No. 101, Irvine-based Kimco, ticking down 3% to about $117 million.
Growth
Healthy hikes came from No. 36 Alignment Healthcare in Orange, up 26% to $595 million; No. 92 West Coast Prime Meats in Brea, up 24% to $144 million; No. 48 CoolSys, an HVAC services provider in Brea, up 18% to $396 million; No. 30 Home Franchise Concepts in Irvine, up 15% to $701 million; and two construction firms: No. 57 Bomel in Irvine, up 139% to $322 million, and No. 58 Sukut in Santa Ana, up 38% to $310 million.
No. 14 SA Recycling in Orange grew 28% to $1.6 billion, which a spokesman attributed to acquisitions in four states, saying via email markets were "stronger in 2018 than they have been for many years," though warning a repeat of such a spurt this year is unlikely.
Four newcomers hit the list by growing more than 10%, exceeding $100 million in revenue: architecture and design firm Ware Malcomb, up 15%, and IT firm Virtual Graffiti, up 36%, each in Irvine; Santa-Ana based planning, design and construction manager Salas O'Brien, up 68%; and builder Brandywine Homes up 107% (see page 24).