ECONOMY: $102B OF SALES FOR LARGEST OPERATORS
From Big to Bigger: Private Cos. Grow 7.3%
Friday, June 21, 2019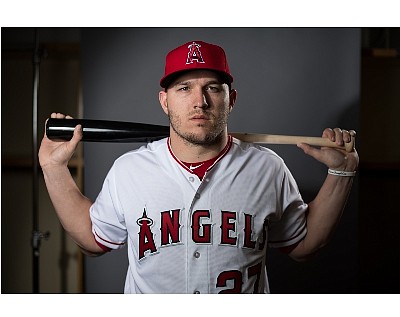 The large are getting larger—sometimes much larger—in this year's snapshot of the biggest private companies in Orange County.
Five of the seven largest firms, which are ranked on our list by annual revenue, grew by 10% or more last year.
Still, the smaller of the big guys—if firms with nine figures on their top line can be called small—didn't do too shabby, either.
Overall, 28 firms on the list, which counts 108 companies that either reported or are estimated to have sales of at least $100 million annually, grew by at least double-digit percentages in 2018 over 2017.
The companies combined posted about $102 billion in revenue, up 7.3% year-over-year.
Local job growth has also grown, but not at the same pace; OC employment at the 108 firms is up 3% to more than 53,000.
These firms are boosting their headcount faster outside OC as their companywide employment rose 13% to more than 590,000. Much of that companywide headcount can be attributed to Santa Ana's fast-growing Allied Universal, which has 210,000 employees, primarily security guards.
10 Spot
The five biggest, with more than $37 billion in revenue combined, as a group show a 9% increase year-over-year at a level of revenue—each brings in more than $5 billion apiece—where big percentage gains are harder to come by.
• No. 1 Pacific Life Insurance Co.—perennially the biggest private firm based here—grew 13%, topping $10 billion in sales; Chief Executive James Morris via email attributed the Newport Beach giant's gain to real estate and other investments.
• No. 2 Kingston Technology Co. in Fountain Valley, which increasingly is boosting sales of computer gear targeted towards hard-core gamers and esports aficionados, hit $7.5 billion on a 12% jump.
• No. 3, Irvine-based Golden State Foods Corp., held steady at $6.9 billion and appears to be reloading for growth: it sold a third of its 27 food distribution centers in November—trade chatter suggests proceeds could go to diversifying via acquisition.
• No. 4 Automobile Club of Southern California in Costa Mesa increased sales 11% to $6.6 billion.
• No. 5, Allied Universal, the largest private security firm in the U.S., grew 10% to $5.8 billion in revenue. Its annual revenue should push past $7 billion in 2019 after a number of acquisitions in the past year.
Chief Executive Steve Jones started at the company in 1996 when it had $12 million in annual sales.
Health, Wealth
Prev Next