Del Taco Shares Down on Same Store Miss
Tuesday, July 30, 2019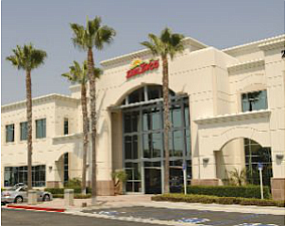 Del Taco Restaurants Inc. (Nasdaq: TACO) shares fell 8% after reporting second quarter same store sales that missed analysts' expectations.
The Lake Forest-based Mexican-themed fast food chain reported second quarter adjusted profit of 13 cents a share on $121.5 million in revenue. Analysts expected 13 cents on $120 million sales. It reaffirmed annual guidance of $517 million to $527 million in annual revenue.
However, same-store sales rose 2.2% compared with the 2.7% analysts sought. Shares fell to $11.81 and a $434 million market cap. The shares are still up 21% since April 29.
Del Taco is the sixth-largest OC-based restaurant chain with annual systemwide sales of $810 million. Systemwide sales is higher than revenue because it counts all receipts, including from franchised locations, from which Del Taco gets a portion as franchise fees.