Edwards Q2 Report Sends Shares Up
Tuesday, July 23, 2019
Share this article: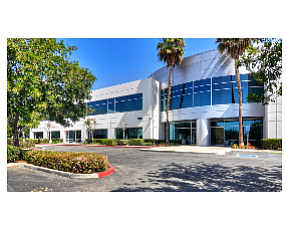 Edwards Lifesciences Corp. (NYSE: EW), the most valuable publicly traded company based in Orange County, reported second-quarter sales climbed higher-than-expected 15% on increasing demand for its transcatheter aortic valve replacements.
Shares jumped 10% in afterhours trading to $215.
The Irvine-based company reported sales of close to $1.1 billion while adjusted earnings were $1.38. Analysts expected $1.04 billion and a profit of $1.33, according to a survey by Yahoo! Finance.
"We are pleased to report stronger than expected sales growth in the second quarter, which continued a long-term trend of reaching more patients with innovative therapies and creating value," Chief Executive Michael A. Mussallem said Tuesday in a statement announcing the results.
The company boosted its 2019 forecast for sales to between $4.0 billion and $4.3 billion while adjusted earnings should be between $5.20 and $5.40. Analysts expect 2019 sales of $4.16 billion and profit of $5.29.
In regular trading, shares closed up 0.8% at $195.46. Edwards has a $40 billion market cap, almost twice the next most valuable company based in OC.