OC Unemployment Steady at 2.8%
Friday, January 18, 2019
Share this article: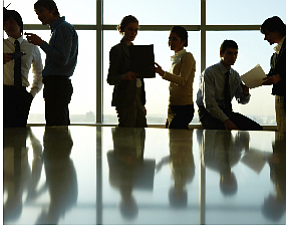 Orange County's unadjusted unemployment rate remained 2.8% in December, unchanged from a revised 2.8% in November and down from a year-ago estimate of 2.9%, according to the state Employment Development Department.
California's unemployment rate was 4.1%, and the U.S.'s was 3.7%. The most recent December numbers for the county, state and U.S. aren't seasonally adjusted. Orange County's lowest-ever unemployment rate was 2.2% in December 1999.
OC nonfarm employment decreased by 4,200 jobs month-over-month to 1.65 million. Five of the 11 sectors reported decreases while four increased and two remained the same.
For the second straight month, construction was down the most, reporting a decrease of 2,900 jobs, mostly in specialty trade contractors. Other sectors reporting declines include professional and business services, which fell 2,100 jobs, mostly in administrative and support services, and government, down 1,100.
The biggest increase was in the leisure and hospitality sector with 1,200 jobs added.
About 17.3 million people were working in California outside of agriculture in December, up about 24,500 from November and 284,300 from a year earlier.
Statewide, nine of 11 industry sectors added jobs month-over-month, led by leisure and hospitality with a gain of 9,500, followed by educational and health services, which gained 7,900 jobs. Construction reported the biggest decline, 1,300 jobs.
People receiving unemployment benefits rose to 338,747 in December from 261,022 in November. A year earlier, the number was 351,959.