OC'S BAR SCENE IS GROWING UP
A Brewing Industry
Tuesday, January 15, 2019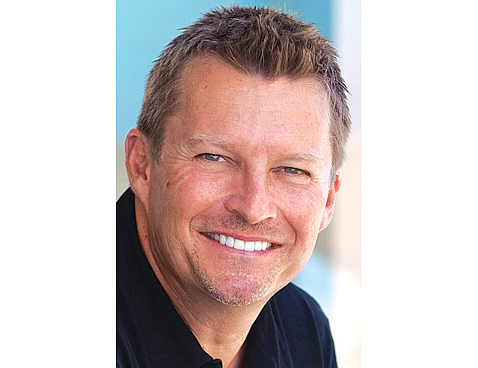 A tech guy walks into a bar.
He owns it.
Not much of a joke, but Gary Jabara's not kidding with Chihuahua Cerveza, a taco joint he opened in the former Crow Burger Kitchen spot on Balboa Peninsula. Chihuahua Cerveza sells street tacos, nachos and other small bites fare, most under 10 bucks, along with beer—$4.50—which patrons self-pour from a wall of 12 taps.
Jabara, the founder of telecom infrastructure provider Mobilitie LLC in Newport Beach and one of the city's larger private commercial real estate investors, is mostly business with the bar, a distribution point for his Chihuahua Brewing Co. venture.
Still, he has a bit of fun, such as a company mascot that is a barky, bitey, barrio mutt.
Jabara is one of a new breed of bar owners who are bringing the industry—the kind of business often known for employees drinking the profits and the best customers facing serious problems—to a new level in Orange County.
It's a growing coming-of-age movement for the alcohol-fueled end of the OC restaurant spectrum. It used to be a guy could joke he "grew up in bars."
Now it's the bars that are growing up.
"The industry is busy," said Michael Cho, of counsel at Irvine's Palmieri, Tyler, Wiener, Wilhelm & Waldron LLP, where he specializes in restaurants, including alcoholic beverage control licensing. "People are busy [with] solid sales [and] more total dollars being spent."
Bar Bets
Quick bar bet: Which has grown salaries the most in the recent 12-month period—Orange County's bars or full-service restaurants?
The answer is bars, which jumped 18% to $14.9 million in payroll for the second quarter from the same period a year ago, according to California's Employment Development Department. By contrast, payroll at full-service restaurants climbed 3.8% to $426.9 million in the same period.
To be sure, the latter clearly still dwarfs the former. In the second quarter, there were 207 bars in OC employing 2,795 workers.
By contrast, 2,642 full-service restaurants employed 69,286 in Orange County.
Changing Times
The restaurant and bar industry in the past decade has undergone a sea change.
Previously, popular restaurants were chain-based, focused around large portions of lower quality food, according to Kent Walker, who was hired a few months ago by Jabara to lead restaurant operations at Chihuahua Cerveza, whose bar-restaurant hybrid is at The Landing, a 41,500-square foot shopping center along Newport Boulevard that Jabara also owns.
Prev Next