A Brewing Industry
OC'S BAR SCENE IS GROWING UP
Tuesday, January 15, 2019
Share this article: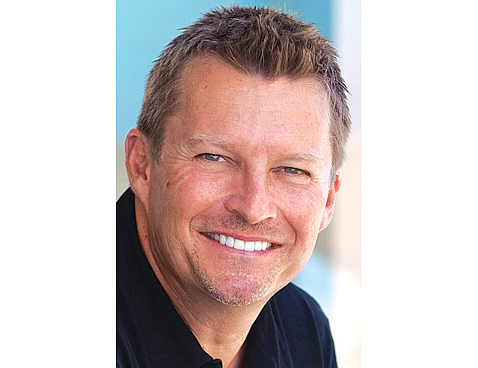 A tech guy walks into a bar.
He owns it.
Not much of a joke, but Gary Jabara's not kidding with Chihuahua Cerveza, a taco joint he opened in the former Crow Burger Kitchen spot on Balboa Peninsula. Chihuahua Cerveza sells street tacos, nachos and other small bites fare, most under 10 bucks, along with beer—$4.50—which patrons self-pour from a wall of 12 taps.
Jabara, the founder of telecom infrastructure provider Mobilitie LLC in Newport Beach and one of the city's larger private commercial real estate investors, is mostly business with the bar, a distribution point for his Chihuahua Brewing Co. venture.
Still, he has a bit of fun, such as a company mascot that is a barky, bitey, barrio mutt.
Jabara is one of a new breed of bar owners who are bringing the industry—the kind of business often known for employees drinking the profits and the best customers facing serious problems—to a new level in Orange County.
It's a growing coming-of-age movement for the alcohol-fueled end of the OC restaurant spectrum. It used to be a guy could joke he "grew up in bars."
Now it's the bars that are growing up.
"The industry is busy," said Michael Cho, of counsel at Irvine's Palmieri, Tyler, Wiener, Wilhelm & Waldron LLP, where he specializes in restaurants, including alcoholic beverage control licensing. "People are busy [with] solid sales [and] more total dollars being spent."
Bar Bets
Quick bar bet: Which has grown salaries the most in the recent 12-month period—Orange County's bars or full-service restaurants?
The answer is bars, which jumped 18% to $14.9 million in payroll for the second quarter from the same period a year ago, according to California's Employment Development Department. By contrast, payroll at full-service restaurants climbed 3.8% to $426.9 million in the same period.
To be sure, the latter clearly still dwarfs the former. In the second quarter, there were 207 bars in OC employing 2,795 workers.
By contrast, 2,642 full-service restaurants employed 69,286 in Orange County.
Changing Times
The restaurant and bar industry in the past decade has undergone a sea change.
Previously, popular restaurants were chain-based, focused around large portions of lower quality food, according to Kent Walker, who was hired a few months ago by Jabara to lead restaurant operations at Chihuahua Cerveza, whose bar-restaurant hybrid is at The Landing, a 41,500-square foot shopping center along Newport Boulevard that Jabara also owns.
"Now the big chains are dying [along with their] freezer-to-fryer food," Walker said.
An indication of how serious Jabara takes the industry was hiring Walker, who previously spent 11 years at Fox Restaurant Concepts LLC, a stable of 16 restaurant brands out of Scottsdale, Ariz., including North Italia, which has a location at Irvine's Park Place.
Walker works with Phil Jamison, who heads Jabara's beer venture, a Mexican lager line with six styles of boutique brews founded in October 2017.
U.S. restaurants have made vast upgrades in their level of foods and drinks, such as fresher flavors, boutique beer and craft cocktails.
Bars are catching up, Walker said, "brewing their own beer, aging their own tequila."
Along the way, they are more often serving up food and entertainment to appeal to new generations of diners, he said.
Finding Dory
Mario Marovic and Andrew Gabriel know the trends well in the bar industry.
Their Lounge Group Inc. has 11 branded bar and restaurant offerings in OC, about double its total six years ago, and are in a more-or-less steady state of building their portfolio, by renovating and repositioning their properties.
Their establishments range from Newport Beach's award winning Dory Deli, which has turned from a seaside breakfast joint into a seaside sandwicherie with craft beers, to Stag Bar & Kitchen, a watering hole where patrons used to rely on a nearby Chinese restaurant for food.
"Stag Bar has been open since 1908 and never served food until four years ago," Marovic said. The restaurant now offers pizza, meatballs and bar bites.
When Marovic's Croatian immigrant parents ran a Fullerton bar decades ago, there were clear differences between bars and restaurants.
"Restaurants didn't have bars; bars only had booze," he said. "They had chips, peanuts—you went there to drink."
Now, even "fast casuals have craft cocktails, craft beer," Marovic said. Even among old school operators, bars had to step it up to compete."
Longtime local pool hall Danny K's in Orange is a 21-and-over bar—with a full kitchen.
"People might stay here five or six hours" to watch sports or during a pool tournament, owner Danny Kuykendall said. "It's a large menu," including steak, salads and burgers—"not bar food."
It also showcases 33 beers on tap.
Danny K's has taken part in recent upgrades as well. What began as a straight pool hall with a few small televisions, this year added a line of HD displays.
"I wanted a full block of TVs so you could watch eight games at once," he said.
Players at the 19 pool tables have their pick of 41 televisions that show everything from golf to ultimate fighting.
Bar Tab
BizBuySell.com, a business-for-sale marketplace that is owned by CoStar Group Inc., has many sales listings for area bars that appear to be hole-in-the-wall joints with a price tag of $1 million or less, not to mention an interesting daily clientele and all the football—or pro wrestling—their denizens desire.
"A lot of places don't make a lot of money," said Palmieri Tyler's Cho, whose firm has represented establishments like Wahoo's Fish Taco in Tustin, California Fish Grill in Irvine, and Il Barone and Javier's in Newport Beach.
The potential is changing amid the upgrades.
Danny K's does about $3 million a year, has been profitable for two decades and "done really well the last five to seven years," Kuykendall said.
The Lounge Group, which has 11 sites totaling 42,000 square feet, declined to reveal its revenue, which the Business Journal estimated is at least $35 million annually. Marovic said the company has no investors and funds growth with "cash flow and a little bit of debt."
A scan of OC bars for sale at BizBuySell.com shows asking prices of about four times cash flow or two-thirds gross sales. One Laguna Beach offering is an outlier at 10 times cash flow and three times gross, but it includes real estate valued at $3.4 million.
According to an industry insider, a 12,000-square-foot bar for sale in Costa Mesa reported about $7 million a year in gross sales and $480,000 in annual net profit. It recently went on the market at $1.6 million.
Like gazing into a good Irish whiskey—and really, is there a bad one?—it can get murky asking if that public house you're eating and drinking at is a bar that serves food or "a restaurant that acts like a bar," Cho said.
A bar can spot a 25% adjusted profit margin because alcohol has higher margins than food, Cho said. A restaurant with bar service is high if it has 25% profit margin. But with a bigger bill, the amount of profits can also be higher.
Thus it can make sense for a bar to add food, Cho said, because "people stay longer and drink more."