Habit Shares Jump on Forecast
Thursday, February 28, 2019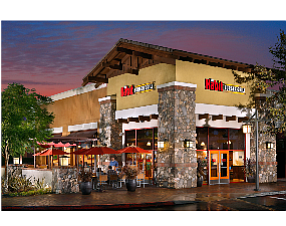 Habit Restaurants Inc. (Nasdaq: HABT) in Irvine forecast 2019 revenue higher than analysts expected, sending shares more than 15% higher recent trading.
The fast casual burger chain said fourth quarter revenue jumped 21% to $102.7 million while adjusted net income was 3 cents a share. Analysts had expected a loss of 2 cents on sales of $100 million. Same-store sales at company-run restaurants in 2018's fourth quarter were 2.4% better than in 2017.
Habit guided 2019 revenue to between $458 million and $462 million, topping the analyst consensus for $451.5 million. It said company-run same-store sales will from 2% to 3%.
"We believe that our recent success has been driven by our renewed focus on being more convenient for our guests as well as our continued focus on providing the highest quality products and service at an affordable price," Habit Chief Executive Russ Bendel said in a statement.