HEALTHCARE: STOCK SURGES, NEW HIRES ON TAP
Evolus Gets FDA Nod For First Product
Wednesday, February 13, 2019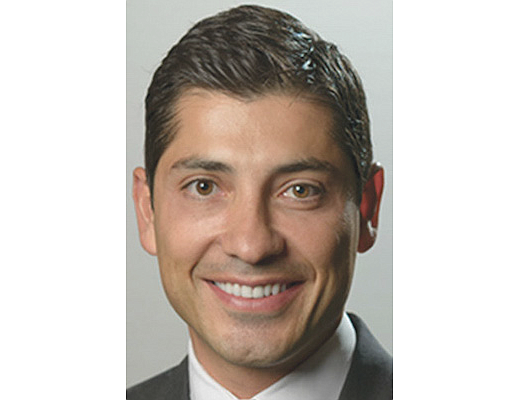 Shares of Evolus Inc. increased nearly 70% in the week after the Newport Beach-based company announced it won regulatory approval to sell a cheaper version of Allergan PLC's best-known product, Botox.
Evolus (Nasdaq: EOLS) said on Feb. 1 that the Food and Drug Administration approved its first product, Jeuveau, which can now be used for the temporary improvement in the appearance of moderate to severe frown lines.
Shares traded as high as $28.50 on Feb. 7 before settling to $27.11 and a $739.4 market cap at press time. They were at a low of $10.22 on Dec. 24. Shares also dipped in the $10 range last May when the FDA initially declined to approve the company's flagship product citing manufacturing related issues.
The company was valued at about $280 million when it went public last year at $12 per share.
"We are extremely excited to bring a premium brand to the aesthetic [neurotoxin] market," Chief Executive David Moatazedi told the Business Journal.
He noted Jeuveau is pronounced like "nouveau," which is French for "new modern" because "the industry hasn't had anything like it."
Many of Evolus' executives have connections to the Botox maker, including Moatazedi, who prior to joining last May was senior vice president of U.S. medical aesthetics at Allergan, and the top local official for the company's Irvine campus.
The overall facial injectable market has a lot of room for players besides Allergan, he said.
"The market is growing in a single-digit compounded growth rate—the addressable market is highly underpenetrated," Moatazedi said.
Evolus plans to introduce the product throughout the U.S. at physician offices starting this spring. It currently employs about 60 total and plans to hire more than 100 direct sales reps.
Trending Younger
Evolus, which began in 2012, has focused on getting its product approved.
To date, it hasn't recorded revenue and has an accumulated deficit of $110.6 million as of Sept. 30.
The company is majority owned by Irvine-based Alphaeon Corp., which holds a 56% stake in the company.
Evolus Chairman Vikram Malik has a long investment banking history, including with Deutsche Bank Securities Inc. and Banc of American Securities LLC.
Evolus' primary market is what it calls "the self-pay aesthetic market," which includes medical products and services that are not reimbursed by any third-party payer, such as Medicaid, Medicare or commercial insurance.
The self-pay aesthetic market is projected to grow to $2.3 billion by 2020, with the U.S. market generating about half of that amount, the company estimates.
Prev Next