Bill Gross to Retire
Monday, February 4, 2019
Share this article: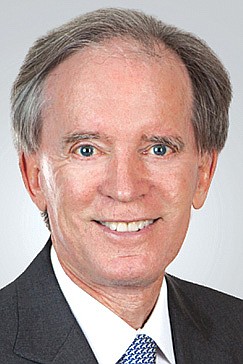 Bill Gross, the 74-year-old one-time bond king who helped transform Newport Beach's Pacific Investment Management Co. into one of the world's largest money management firms, announced he is retiring as the manager of the Janus Henderson Global Unconstrained Fund on March 1.
Morningstar three times named Gross as bond manager of the year and also for the decade of 2000-09.
Under his leadership, PIMCO presciently foresaw the 2008 financial crisis and its assets under management eventually more than doubled to $2 trillion.
After he left PIMCO in an acrimonious split in 2014, Gross became the portfolio manager of the Janus Henderson Fund, which often underperformed its benchmarks.
The Business Journal will have a more in-depth look at Gross' career in the coming issue.