Business Journal Honors Five CFOs
Friday, February 1, 2019
Share this article: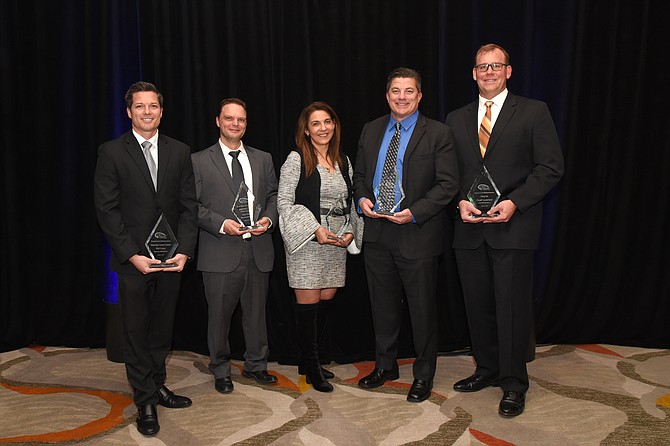 On Thursday evening, members of the business community gathered to honor Orange County executives at the Business Journal's 12th annual CFO of the Year Awards.
The ceremony, held at Hotel Irvine, recognized chief financial officers for their outstanding performance in the preceding fiscal year in five categories: Public Co., Private Co., Not-for-Profit Organization, Corporate Controller and Rising Star. Murray Rudin, managing director of Riordan, Lewis & Haden Equity Partners, served as master of ceremonies for the 9th consecutive year.
The five honorees, selected from a list of 47 nominees were:
Mike Henry of Irvine-based apparel retailer Tilly's Inc. for Public Company
Allan Dicks of Irvine-based environmental services provider Montrose Environmental Group Inc. for Private Company
Guita Sharifi of Irvine-based Radiant Health Centers, which provides the LGBTQ+ community with medical services, for Not-For-Profit Organization
Phil Carter of chipmaker Skyworks Solutions Inc. in Irvine for Corporate Controller
David Sunderland with San Juan Capistrano-based Emerald Expositions Events Inc. for Rising Star
The Business Journal will feature each of the honorees in the Feb. 11 issue.