ShiftPixy 2019 Loss Widens
Friday, December 13, 2019
Share this article: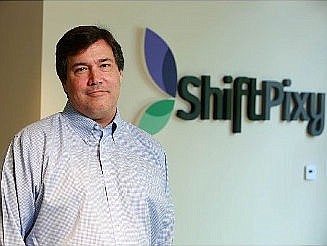 ShiftPixy Inc., a struggling tech-based restaurant staffing company in Irvine, said its FY 2019 annual loss widened while revenues were up.
The company said the net loss for the year ended Aug. 31 jumped to $18.7 million from $16.8 million the year before. Revenue climbed to $53.4 million from $35 million in 2018.
ShiftPixy (Nasdaq: PIXY) did not break out fourth-quarter results. The company on Dec. 2 sought an extension to file the 2019 annual report with the SEC, saying auditors needed more time.
The company said yesterday it will carry out a 1:40 reverse stock split effective at market opening on Dec. 16, signaling further difficulties at the company.
ShiftPixy shares rose 0.7% to 21 cents apiece today, giving the company a market cap of $7.3 million, before the earnings statement was released. After the company went public in 2017, its stock price briefly topped $10.