Emerald on CEO Hunt, Buys Shop Eat Surf
Monday, December 9, 2019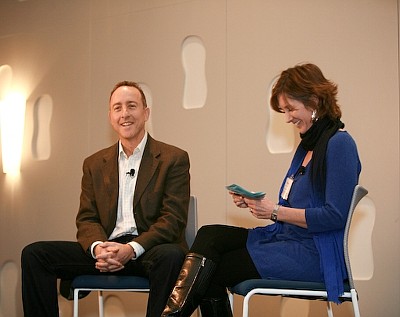 Action sports online news site Shop Eat Surf said Monday it was sold to San Juan Capistrano-based trade show owner Emerald Expositions Events Inc. (Nyse: EEX), following news earlier in the day of a CEO change at Emerald.
Emerald President and CEO Sally Shankland is to step down from her position at the end of the year for what the company cited as personal health reasons and will become executive director and senior advisor. Shankland joined the firm in June. Emerald Chief Operating Officer Brian Field will take on Shankland's president and CEO duties on an interim basis at the start of 2020, while the company conducts an executive search.
Shankland's departure was followed Monday evening with news of Emerald's purchase of Shop Eat Surf, an online news site dedicated to coverage of the action sports industry, started by former Orange County Register reporter and editor Tiffany Montgomery 12 years ago.
Montgomery said in a post on the news, "business will continue as usual."
Terms of the deal were not disclosed.
Shares of Emerald closed down 0.2% to $9.87 Monday. The company had a recent market value of $705 million.