Del Taco Operator Will Do 18 More
Wednesday, December 4, 2019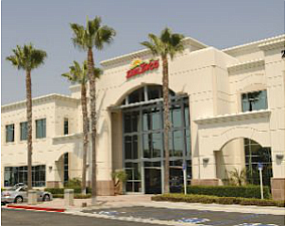 Del Taco Restaurants sold all eight company-owned locations in the Reno, Nev., market to franchisee Mark Miller, a partner in Portland, Ore.-based 3 Brothers Restaurants. The franchisee operates a dozen restaurants in the Pacific Northwest and has agreed to open 10 more in that region over the next seven years.
Lake Forest-based Del Taco in May hired Denver-based Cypress Group to refranchise company-operated locations in four unnamed, "non-core" Western markets, by the middle of next year. The chain has 580 locations in 14 states, about half of which are company-owned in an industry that tends to favor franchising.
The fast food chain in August was reported in trade journals to be the subject of takeover talks by private equity or a larger restaurant holding company. It's been public (Nasdaq: TACO) since July 2015, after being bought by a SPAC or special purpose acquisition corporation controlled by Chicago restaurateur Larry Levy and his family.
It's the No. 6-ranked OC-based restaurant chain with $810 million in systemwide sales; it traded recently at a $261 million market cap, down 34% on the year and 50% from its 52-week high of $13.50 in early July.