ShiftPixy Wants Extension From SEC
Monday, December 2, 2019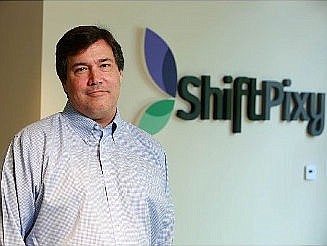 ShiftPixy Inc. (NASDAQ: PIXY), a tech-based restaurant staffing company in Irvine, seeks an extension to file its annual report with the SEC and the company CEO says it's due to the auditors needing more time to finish their job.
"The company is unable to file its annual report on Form 10-K for the year ended August 31, 2019 within the prescribed time period due to its difficulty in completing and obtaining required financial and other information without unreasonable effort and expense," the company said in a filing with the SEC today.
ShiftPixy said the form 10-K "will be submitted late'' and that it did not foresee any "significant change in results of operations from the corresponding period for the last fiscal year."
Asked about the statement to the SEC, company CEO Scott Absher told the Business Journal by email: "It just means the auditors needed more time to complete their work and asked us to file an extension to provide them the additional time."
ShiftPixy shares plunged 11 percent to 24 cents apiece for a market cap of $8.5 million. When the company went public in 2017, its stock price reached above $10.
Trouble has long been brewing for ShiftPixy, including giving notice of a default on its convertible notes in June.