Part-Time Instruction A Hit for Web Development
LEARNINGFUZE FOR THOSE WITH JOB, COMMITMENTS
Monday, August 19, 2019
Share this article: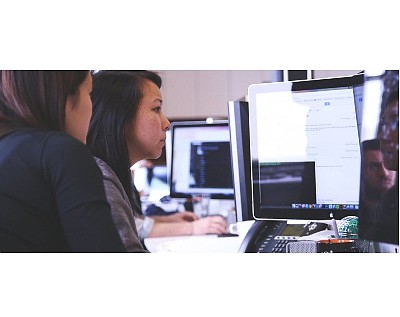 LearningFuze LLC, one of several web development boot camps in Orange County, said it's found a way to reach more students by offering part-time instruction as an alternative to a 12-week full-immersion course. 
Companies can send employees to learn web development and coding "for whatever reason," said Director of Operations Bill Cunningham, or individuals can sign up on their own.
"Employers can have them learn as much as they want because it's done in modules. They don't have to pay this big price to go through everything," Cunningham told the Business Journal on July 25. "It's also for students [who] simply for personal obligations can't come to the full-immersion program" because of job or family commitments.
The part-time program is based on modules for flexibility and takes between 18 and 20 hours a week.
LearningFuze, based in the Irvine Spectrum area, was founded in early 2014.
September Kickoff
Cunningham says the part-time project may well become more important and larger than full immersion, and there are plans to offer it online to save students travel time.
Cunningham says the feedback for the part-time program, which started last September, has been "really positive" since a student can take any particular module.
"If you go through all five modules, you're going to have an equivalent number of focused learning hours that you would for the full immersion," Cunningham said.
JavaScript is essential to the program, along with HTML and CSS and other subjects.
Developing Developer Careers
The school's name, Cunningham said, comes from "learning in many different capacities, many different avenues."
The full-immersion program includes a two-week prep course and is primary for those looking to enter a career as a professional developer.
 "What we're teaching is really in essence software engineering," Cunningham said. "At the end of the program, students aren't just building web pages. They're building full-scale applications. We're teaching them to take data from other sources, bring it into an application and build whatever they want to build."
 Some of the students come directly from college, while others have backgrounds in finance and biology, and said he gets "a fair number of musicians." He estimates up to 30% of the student body is made up of women.
The list price for full immersion is $12,995 and the list price for part-time instruction is $2,995, both prices before various discounts and scholarships.
Salaries for junior web developers in the Orange County area range from about $50,000 to $70,000, according to Cunningham.
LearningFuze also provides students with support in finding a job.