OC Unemployment Rises to 3.2%
Friday, August 16, 2019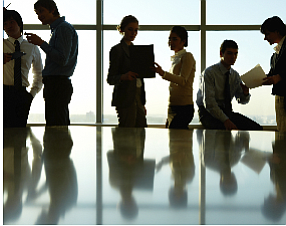 Orange County's unadjusted unemployment rate rose to 3.2% in July from a revised 3.0% in June and unchanged from the year-ago estimate, according to the state Employment Development Department.
California's unemployment rate was 4.4% and the U.S.'s was 4%. The most recent numbers for the county, state and U.S. aren't seasonally adjusted. OC's lowest-ever unemployment rate was 2.2% in December 1999.
OC nonfarm employment fell by 10,500 jobs to 1.66 million. Still, eight of its 11 sectors reported increases in July while three sectors reported declines.
The biggest reason for the decline was a drop in government jobs, which fell 15,400 month-over-month, led by its education services, down 13,500 due to the summer recess.
The largest increase was 1,800 jobs in trade, transportation and utilities, mostly in wholesale trade, which was up 1,600 jobs.
About 17.5 million people worked in California outside of agriculture in July, up about 19,600 from June and 311,800 from a year earlier.
Statewide, six of 11 industry sectors added jobs month-over-month, led by professional and business services, up 12,900, and educational and health services, up 12,600. Leisure and hospitality had the biggest decline, down 9,200, although it's still up 40,900 jobs from a year ago.
People receiving unemployment benefits rose to 308,212 in July from 302,156 in June. The July number last year was 323,594.