Amazon 'Scouts' Irvine
Thursday, August 15, 2019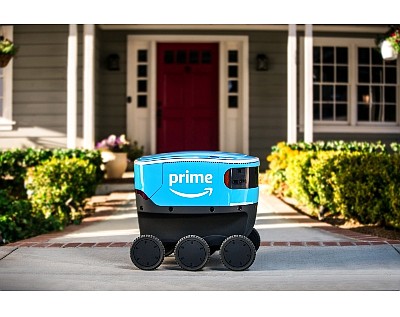 Amazon.com Inc. (Nasdaq: AMZN) is testing delivery robots in Irvine.
The Seattle-based retailer began using its Scout six-wheeled robots this month in the first trial run outside of its home state, where an earlier effort yielded "thousands" of successful deliveries, the company said.
The delivery vehicles use data from cameras and sensors to navigate residential neighborhoods.
For more on Amazon's test run in Irvine, see the Aug. 19 print edition of the Business Journal.