Creed to Retire; Gibbs In
Monday, August 12, 2019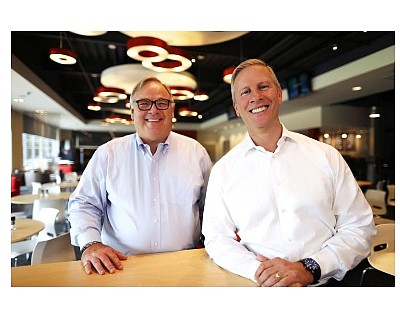 Greg Creed will retire as chief executive of Yum Brands Inc. (NUSE: YUM) Jan. 1 and be replaced by David Gibbs, current president and chief operating officer of the Louisville-based fast food franchiser of KFC, Pizza Hut and Taco Bell.
Creed has worked for Yum 25 years, including, by the time he retires, five as its CEO. Prior to that he was CEO at Irvine-based Taco Bell, the largest OC-based restaurant chain with $10.8 billion in annual systemwide sales at about 7,200 locations.
While leading Yum, Creed oversaw the spinoff into a separate company of its China operations and a refranchising effort at the three chains; 98% of Yum's 48,000 locations in 145 countries are franchised.
Gibbs has 30 years at Yum and has worked at all three brands in strategy, finance, management, operations and real estate. He was promoted to president and COO earlier this year as Yum planned for Creed's stepping down.
New Taco Bell CEO Mark King, profiled in the Aug. 12 print edition of the Business Journal, will report to Gibbs.