JWA June Traffic Down
Thursday, August 8, 2019
Share this article: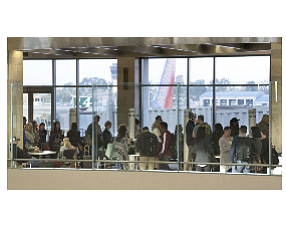 John Wayne Airport passenger traffic decreased 3.4% in June to 919,000 compared with the same month last year. There were 5.3 million passengers through June, about a 1% increase.
There were about 25,500 flights to and from the OC airport in June, a 4.2% dip from June 2018. Through the first half of the year, there were 149,200 flights, down 2%.
Commercial flights in June were down 4.7% to about 7,500. Commuter flights, or scheduled flights on planes with fewer than 70 seats, skyrocketed 522% to 454 flights in June when compared to the year prior, largely due to JetSuiteX, a semi-charter service that began a year ago.
General aviation, which accounted for about 69% of total aircraft operations in June, dropped 6% to 17,500.
International passengers totaled 16,700 on 150 flights for the month, down about 17% and 19% respectively.
The three busiest airlines in June by passenger count were Southwest Airlines at 292,000; American Airlines at 158,000; and United Airlines with about 152,000 passengers.