ShiftPixy Shareholders Selling
Monday, April 29, 2019
Share this article: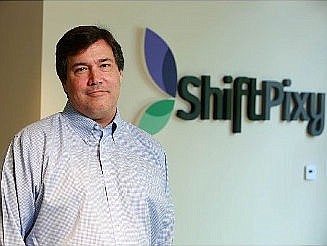 Five shareholders of Irvine-based ShiftPixy Inc. (Nasdaq: PIXY) that participated in company offerings of notes and warrants have registered to sell most of their holdings in the tech-based temp agency.
Alpha Capital Anstalt, CVI Investments, Dominion Capital, Osher Capital Partners and Drexel Hamilton hold rights equal to 39.3 million shares and will sell up to 36.4 million shares, or 93%, of their stake, at prices between 31 cents and $1.75 per share, an SEC filing said.
Prior to the stock being registered, ShiftPixy had about 34.7 million shares outstanding; the stock closed today down 8% to 79 cents apiece, an 87% decline from its June 2017 IPO when shares priced at $6.
After the sale of the shares, none of the five will hold more than 2% of the company, which won't get any proceeds from the common stock sold but may receive up to $5 million on the exercise of warrants, according to the filing.
The new shares are part of company offerings in June 2018 and March 2019.