Chipotle Q1 Sales Rise 14%
Wednesday, April 24, 2019
Share this article: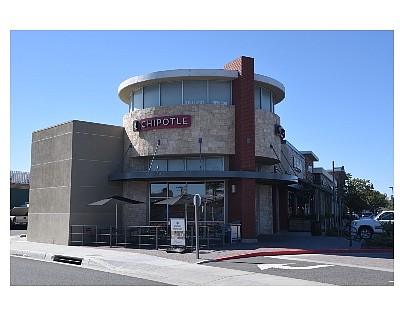 Chipotle Mexican Grill Inc. (NYSE: CMG) reported first quarter revenue jumped 13.9% to $1.3 billion, driven by a 9.9% increase in comparable restaurant sales.
Net income rose 48% to $88 million. Both sales and profit topped analyst consensus estimates.
The Newport Beach-based company reported digital sales, an initiative emphasized by Chief Executive Brian Niccol, more than doubled, responsible for 15.7% of the company's sales.
The company, which owns 2,500 restaurants, also increased its annual forecast for comparable restaurant sales to grow in the mid to high single digit range, up from a prior prediction of mid-single digit growth.
Shares were down about 4% to a $19 billion market cap in Thursday trading following news Chipotle received a subpoena related to last year's foodborne illness outbreak in Ohio.