Bhathals Swimming In New OZ Fund
Tuesday, April 16, 2019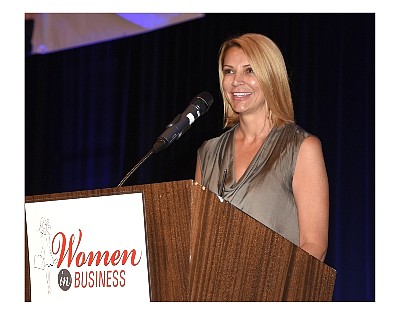 Sacramento also should be a hub of activity for the company, due to the Bhathal family's ownership stake in the Sacramento Kings basketball team, and in several related real estate ventures near the new basketball stadium in that city.
To date, RevOZ has disclosed investing in one hospitality project—out of state. It's putting funds into the Redmond Hotel, a historic property in downtown Redmond, Ore., that's expected to get a nearly $12 million overhaul.
There are local ties to the project. Their partner in the Oregon deal is San Clemente's Alpha Wave Investors, a hotel development and investment firm headed up by Ken Cruse, the former chief executive of Irvine-based real estate investment trust Sunstone Hotel Investors (NYSE: SHO).
The Business Journal reported on the acquisition of the hotel, now set for RevOZ-backed renovations, in July 2017.
The Bhathals have brought on a duo from another area real estate firm to help run the opportunity zone venture.
Ryan Parkin and Tom Parnell, two partners at Newport Beach's Cress Capital, a commercial real estate investor that's spent close to $250 million the past few years on a variety of value-add deals, are partners in RevOZ.
Swimsuits and Hoops
RevOZ marks another notable chapter in the Bhathal family's business history.
Parents Raj and Marta Bhathal in 1967 founded Tustin-based swimsuit maker Raj Manufacturing Inc., one of OC's longer-running manufacturers.
The company employs close to 400 people locally and is estimated by the Business Journal to do about $130 million in annual business.
The company designs, markets, and manufactures swimwear and activewear products under a variety of owned and licensed fashion brands, including Nautica, Hurley, Splendid, Basta and Athena.
As part of a family succession plan designed to let their parents retire, in 2006 Alex and Lisa led a private equity-backed buyout of the company, and took over operations of the company, which later changed its name to Raj Swim.
After navigating the company through the last recession, brand acquisitions and a corporate realignment in the face of a changing apparel industry, Alex and Lisa in 2016 quietly sold their stake in the clothing business to focus on Raj Capital, an alternative asset investment platform.
The family still has ties to the company; cousin Bira Bhathal is the swimwear maker's chief operating officer.
The children still work with their semi-retired parents, who have offices at Raj Capital's headquarters next to Fashion Island.
The Bhathals "still make decisions as a family," said Lisa, who counts ties to another notable area family. She's married to Richard Merage, son of Hot Pockets creator Paul Merage and chief executive of Newport Beach-based investment firm MIG Capital, which manages a portion of that family's considerable assets.