Bhathals Swimming In New OZ Fund
Tuesday, April 16, 2019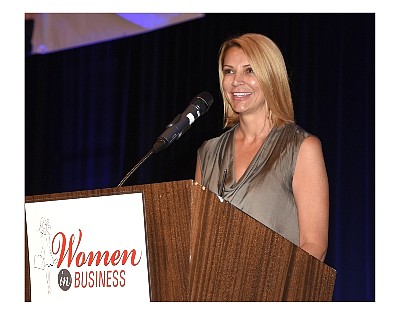 Opportunity zones—economically challenged areas that stand to benefit from investment tax incentives created through President Trump's 2017 tax reform bill—are this year's hot topic in commercial real estate circles.
The zones allow investors to defer and avoid capital gains taxes on funds invested in designated communities. Some $5 billion in zone-related funds were invested last year; this year, the figure is projected to run close to $100 billion.
For Lisa Bhathal Merage and Alex Bhathal, the surge in development opportunities created by the zones—8,700 in the U.S., including nearly 900 in California and 27 in Orange County—has led to a new, well-capitalized business venture.
The brother-sister combo, who previously ran Tustin's Raj Swim, one of the largest swimwear companies in the country, recently unveiled RevOZ Capital, a real estate firm focused on opportunity zone investments.
RevOZ—which stands for 'revitalizing opportunity zones'—can invest upwards of $100 million over the next few years, according to Alex.
Those funds have the potential to support nearly $1 billion worth of development, bringing "capital to historically underprivileged areas," Alex said.
The company will act both as a general partner and limited partner in its investments, he said. RevOZ is seeking deals with "qualified developers of institutional quality products," according to a company statement.
The Bhathal siblings' new venture has been a little over a year in the making.
"This has been taking up most of our time since March of last year," said Alex, speaking at a meeting earlier this month with his sister and long-time business partner Lisa, at the Newport Center headquarters of the pair's Raj Capital.
Raj Capital is the asset management platform of the Bhathals, one of Orange Country's wealthier families.
RevOZ will be run under the Raj Capital umbrella, and should be the biggest source of new business for the family-run operations going forward.
"This is our main focus now," said Lisa—creator of the Luxe by Lisa Vogel fashion line—and in 2015 the keynote speaker for the Business Journal's Women in Business awards event (see special report, starting on page 23).
The transition from clothing manufacturing to real estate development is an extension of the family's multi-generational business strategy, she said.
The Bhathal family "has always believed in real estate" as a business line, according to Lisa.
Cress Capital, Alpha Wave
OC will be a focus for RevOZ, as parts of Costa Mesa, Santa Ana and San Juan Capistrano fall within the opportunity zones.
Prev Next