Brea HVAC Co. Coolsys Aims for $2B Valuation
Tuesday, April 9, 2019
Share this article: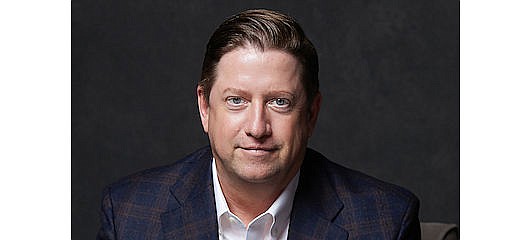 Adam Coffey in February published "The Private Equity Playbook," which advises senior executives how to succeed when leading companies owned by outside investors.
A few weeks later Coffey showed them.
In March he engineered the sale of Brea-based provider of heating and cooling systems Coolsys, owned by Boston's Audax Private Equity, to Ares Management Corp. in Los Angeles.
Was the sale like the book he wrote?
"It really was," Coffey told the Business Journal late last month. "Audax held the company for only three years, which gives you an indication that it went well.
"Afterwards, everyone was smiling."
It's the latest deal for Coffey, who intends by 2023 to build the company, which installs and maintains refrigeration and heating systems for companies like Costco and Starbucks, to a $2 billion enterprise value with annual sales of $1.1 billion.
After Coolsys was bought in 2016 by Audax, which has $12 billion in assets, Coffey was hired. He installed a new management team and renamed the company, previously Source Refrigeration & HVAC Inc.

He's subsequently made eight acquisitions, building the company's presence into more than 40 states. Coffey said annual sales have doubled to more than $400 million.
Will Coolsys join the ranks of Orange County's largest public companies profiled in this edition any time soon?
Not immediately. It has several more years to build its business before an IPO makes sense, Coffey said.
Fast Grower
Audax has "a disciplined formula" of buying firms with predetermined revenue and selling them when sales hit a certain level.
"If we'd waited six months, it'd be outside the Audax sweet spot," Coffey said. "Coolsys is growing fast."
Last September he began talking to 27 different private equity groups about a potential sale.
He'd worked with Ares before as chief executive of El Segundo-based Wash Multifamily Laundry.
"Ares was always my lead horse. I love the people and how they operate," he said.
"Ares has known Coolsys' CEO and President Adam Coffey for a long time, and we are looking forward to working with him again," Matt Cwiertnia, partner and co-head of North American Private Equity at Ares, said in a statement announcing the deal.
The size of Ares (NYSE: ARES), which has about $131 billion in assets under management, will give Coolsys an opportunity to make about four to eight acquisitions a year, Coffey said.

He also wants to expand overseas.
Now, "I can do much bigger things."
Critical Need Play
Coolsys has 2,000 employees and plans to double that in the next five years.
Its biggest division provides services to grocery stores, which are dedicating more square footage in their facilities to cold foods and less to dry goods. It's also adding new customers such as blood banks and wineries.
"When a customer has a mission-critical need, that's where we play," Coffey said.
"What we have for our industry is a juggernaut. This is an industry that has legs to it."
Management remains a significant investor in Coolsys with about 10% of the firm, he said.
"We enjoyed our victory for a few days," he said of last month's sale.
Coffey said the company isn't looking for new office space, noting it has more than eight years to go on a 10-year lease near the Brea Mall. It recently built a new training center in Fullerton.
As it approaches 2023, Coolsys will have a dual track of being sold to another firm or going public, Coffey said.
To achieve an enterprise value of $2 billion, he estimated the company will need more than $1 billion in sales so it can be a broadly held publicly traded company.
Expect more big deals in the meantime.
Coffey's "Private Equity Playbook" said the optimal hold time for a company owned by a private equity firm is three to five years—with Audax's recent investment on the low end of that range.
Late last month, Amazon's Kindle ranked Coffey's book No. 1 in the valuation section and No. 2 in the corporate taxes and private equity categories.
Coffey noted that deals like his just-completed transaction are getting done because "$1.3 trillion is sitting on the sidelines waiting for companies to buy.
"For people who own private companies and are entertaining a sale, now is a stellar time to do that. There's a lot of capital."
Lincoln International acted as a financial advisor, and Kirkland & Ellis LLP acted as legal advisor to Coolsys. Proskauer Rose LLP acted as legal advisor to Ares Management.