Really, a Square Wheel?
Friday, September 28, 2018
Share this article: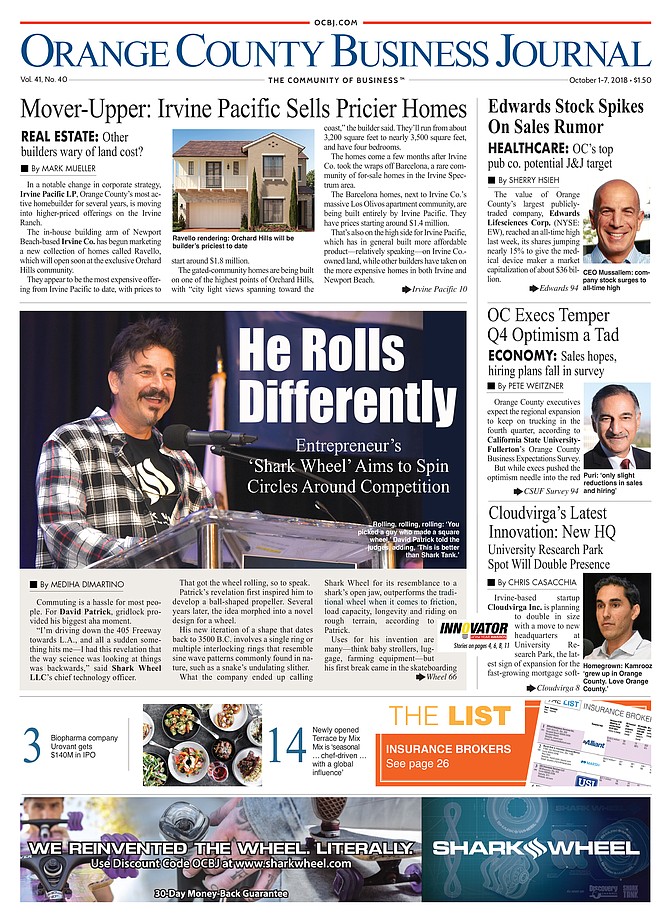 We spotlight our 2018 honorees for Innovator of the Year including mortgage-fintech Cloudvirga, Tustin's 11 Health where founder and bowel-transplant recipient and cancer survivor Michael Seres, spurred on by his own experience, merged data and communications technology to improve the lives of fellow ostomy patients. Then there's Lake Forest-based Shark Wheel, a startup on a roll with its patented square wheel. Also, it was a big week for OC's biggest company, Edwards Lifesciences Corp., staging a mega-event on campus to mark 60 years from the day Dr. Starr and Lowell Edwards formed a company and soon created their first life-saving heart valve; and we check with experts on those persistent Johnson & Johnson – Edwards merger stories.
The OC Business Journal. Drops Friday night, arrives Monday.