Nékter in 4-State, 30-Unit Deal
Wednesday, September 26, 2018
Share this article: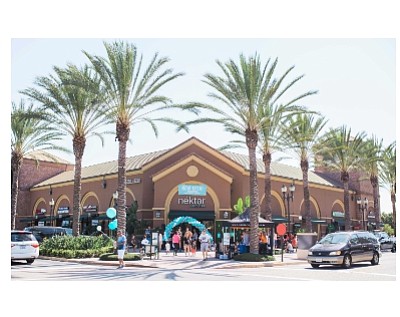 Nékter Juice Bar Inc. in Santa Ana said a franchisee will open 30 locations of the juice and smoothie chain in Florida, Tennessee, Maryland, and Washington D.C. The latter two are new markets for Nékter; the first store should open in Florida early next year.
Nékter ranked No. 23 on the Business Journal's list of OC-based restaurant chains with $61 million in systemwide sales and 111 locations at the end of 2017.
It now has 120 locations in 13 states and expects to pass 210 restaurants by the end of next year and 420 by the end of 2020. It was founded by Steve and Alexis Schulze eight years ago.
The franchisee group for the 30 stores is 2nd Harvest LLC in Miami, led by Gerry Norman, Joe Norman, and C.J. Bouchard.
Bouchard is COO of Excel Fitness Holdings, which has 60 Planet Fitness locations in six southern and south-central U.S. states. Father-and-son Gerry and Joe Norman are Plant Fitness franchisees in Miami.
The deal shows "Nékter Juice Bar's growing leadership position within the juice bar category," said Steve Schulze, also Nékter's chief executive, in a press release.
The franchise fee for one location is $35,000 and 2nd Harvest paid half the fees for each additional unit upfront, for a total initial commitment of about $550,000.
A Nékter location costs $211,000 to $462,000 to open, including the franchise fee.
Restaurants open at least a year average $817,000 in annual gross sales with EBITDA of $139,000, or about 17%.
Franchises pay royalties and national marketing fees to Nékter totaling 8% of gross sales and spend another 2% per quarter on local promotion.