Marwaha Family Buys 3rd SD Hotel
Friday, September 14, 2018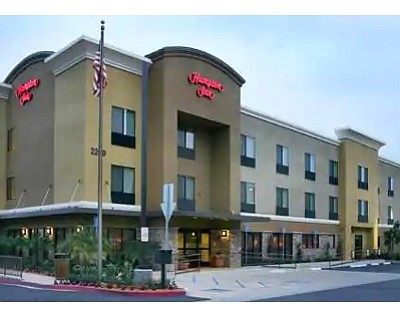 An affiliate of Anaheim-based Marwaha Group Inc. paid $22.7 million for Hampton Inn Carlsbad in North San Diego County; the deal closed Aug. 31.
MG Hospitality Carlsbad LLC's purchase works out to $241,500 per key for the 94-room property. It's the Marwaha family's third San Diego-area hotel buy in two years; in 2016 it paid $15 million for TownPlace Suites in Vista and $12.4 million for a Best Western Plus in La Mesa, about $159,000 per key for each.
Raghu Marwaha said it's largely coincidental that his family's first three acquisitions have been in San Diego. They want "institutional grade properties in higher barrier" Southern California markets for "long-term holds."
The seller was Alps Lodging 2 Inc. Amit Sharma of Hospitality Unlimited Investments Inc. in Cerritos represented both parties. The lender was U.S. Trust, part of Bank of America, Marwaha said.
MG Hospitality will run the hotel and plans a "full-blown renovation" at the end of 2019 for the property, which opened in 2007. The hotel is 47,000 square feet on about two acres, on Palomar Airport Road.
The Marwaha family is an area developer for Subway in Texas and California where they oversee some 1,250 locations.