Marijuana Themed Sub Shop to OC
Tuesday, September 4, 2018
Share this article: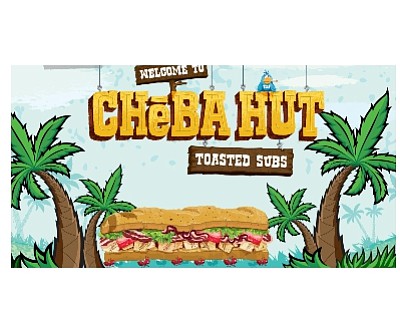 Cheba Hut Franchising Inc. in Ft. Collins, Colo., wants to open eight locations in Orange County, part of a push for at least 38 shops in Southern California.
The expansion would also include 15 shops apiece in L.A. and San Diego.
It had 20 restaurants in six states—Colorado, Oregon, California, Nevada, Arizona, New Mexico, and Wisconsin—at the end of last year, including 12 franchised sites and. That's up from 16 units three years ago.
Several Cheba Huts are in college towns.
The chain is cannabis-themed—"cheba" is slang for cannabis, and has come to be associated with edibles—though the food itself doesn't contain psychoactive elements.
Annual net sales for one unit run $760,000 to $2 million and average $1.2 million to $1.4 million depending on whether they're franchised or corporate—owned by affiliates and not paying royalties. Royalties and marketing are 8% of sales.
Franchise fee for one store is $40,000, plus a $15,000 "ReCon" fee for real estate and construction services. The fee for a three-unit deal is $99,000. It costs between $336,000 and $678,000 to open one restaurant.
The numbers suggest systemwide sales of about $23 million; the 12 franchised locations contributed about 90% of the franchiser's $736,000 in revenue last year, franchise documents show; CHF Inc. reported net income of $80,000.
Cheba's chief executive is Scott Jennings; chief operations officer, Marc Torres; chief relationship officer, Seth Larson.
Wikipedia has hundreds of slang terms covering multiple aspects of the cannabis subculture; many—White Widow, Jamaican Red, Pakalolo, Chronic, 5-0—give Cheba menu items their names.
The slogan "Where the only thing fried is an occasional customer" is one of the franchisor's registered marks.
Franchise documents offer "restaurants providing quick-service sandwiches featuring toasted submarine sandwiches, original sauces, salads, soups, chips, brownies, and other high-quality food and beverage items in a fun, casual and distinctive atmosphere."
Franchise information is on the website under the link, "Own A Joint."