Duck, Duck Donuts
Tuesday, October 30, 2018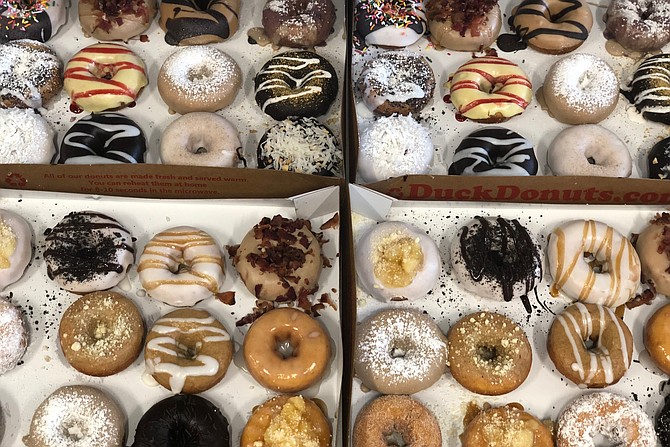 Two down, three to go: Duck Donuts plans five locations in Orange County; two are open, in Huntington Beach and Irvine, the latter at Trade Food Hall.
Franchisee Gary Kopel said he's primarily looking in areas in North OC for the other three donut stores.
He owned and ran Metropolitan High Performance Windows in Anaheim for 10 years. "I sold it in June and opened the first [donut] store in July."
He runs under the corporate name Kopel 6 Pack, based in Huntington Beach. Two other franchisees have agreed to open three restaurants apiece in north San Diego and Western Los Angeles counties.
The Mechanicsburg, Pa.-based chain that franchises the stores has grown from eight locations at the beginning of 2015 to 56 at the end of 2017, according to its state franchise filings.
A single location franchisee fee is $30,000. The royalty is 5% of gross sales; marketing 2%; local ad buys 1%. All-in it costs $350,000 to $570,000 to open one location.
Duck Donuts locations averaged $720,000 in gross sales in 2017, down about 9% since 2015; the highest pulled in $1.25 million, up about 8%.
The angle is fast casual for donuts: warm product and snazzy toppings.
Kopel said batter is made every 30 minutes and in different batch sizes to match expected demand, and they don't get cooked until customers ask for one.
"We drop it when someone orders it," he said. "Warm makes everything taste better."
The batter is "vanilla cake, but proprietary" Kopel said. Customers choose toppings, including seasonal options.