Boot Barn Earnings Beat
Thursday, October 25, 2018
Share this article: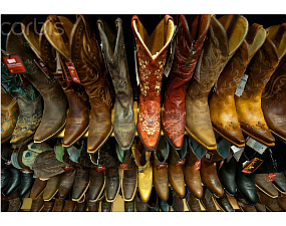 Work and Western boot and apparel retailer Boot Barn Holdings Inc. (Nasdaq: BOOT) reported net income of $4.5 million, or 16 cents per share, beating analyst predictions of 9 cents per share, in its second quarter earnings report Thursday.
The Irvine-based company said sales were up 17.5% to $168.1 million, compared to sales of $143.1 million year-over-year. Same store sales were up 11.3%.
Gross profit increased 22.1% to $50.9 million, compared to $41.7 million year-over-year.
It added three stores via openings and acquisitions in the quarter bringing its total to 232 sites in 31 states.
The retailer's shares closed 5% higher Thursday to a $790 million market cap but were down in Friday's sell-off by about 10%.
For more on Boot Barn and other fast-growing OC public companies, see Monday's print edition of the Business Journal.