Del Taco Ratchets Guidance Down
Tuesday, October 16, 2018
Share this article: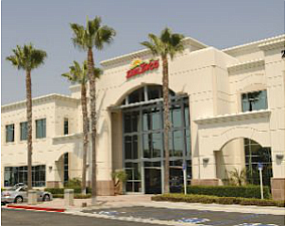 Del Taco Restaurants Inc. (Nasdaq: TACO) lowered full-year guidance in its most-recent quarterly report. Revenue and net income grew on a 1.4% increase in systemwide same-store sales, with franchised restaurant comps growing faster than company-owned locations.
The company, citing new revenue recognition rules, cut its 2018 guidance, to between $504 million and $507 million, down from $506 million to $516 million
Shares were down 8% in midday trading to a $385 million market cap; they had declined 5% in the five trading sessions before its quarterly report.
The fast food chain said quarterly revenue rose 6% to $118 million and net income climbed 16% to $5.9 million from the same period a year ago.
Systemwide comparable restaurant sales have now risen every quarter for five consecutive years. Del Taco-owned locations grew less than 1% in the quarter while comps at franchised restaurants grew 3%. Its 560 restaurants across 14 states are about 55% company-owned.
Del Taco opened two company-owned and three franchised locations in the quarter; it closed three company-owned and one franchised location, and bought three restaurants from franchisees.
Del Taco next month debuts its mobile device app and will begin offering delivery in the Los Angeles market, with GrubHub; it plans a wider roll-out in 2019 that includes food delivery companies Postmates and DoorDash.