Angels Opt Out of Lease
Tuesday, October 16, 2018
Share this article: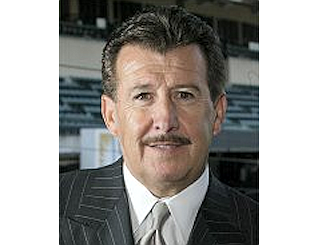 The Los Angeles Angels of Anaheim today opted out of their lease at Angel Stadium, where they have played home games since 1966.
"As we look to the future, we need the ability to continue to deliver a high-quality fan experience beyond what the original lease allows," Angels President John Carpino said in a statement sent to media. "It is important that we look at all our options and how we can best serve our fans now and in the future."
The Angels had to opt of their lease by the end of the day, or the franchise would be locked in until 2028.
The move sets up a potential search for another home in Southern California, though the more likely scenario, at least in the near-term, is that the club will sign a year-to-year lease.
Anaheim Councilwoman Kris Murray blasted Anaheim's "toxic political environment."
"First the city lost thousands of local jobs and millions in future tax revenue when Disney cancelled their planned four-diamond hotel," she said in a released statement. "Now the city is at-risk of losing our beloved Angels Baseball team. The Mayor and City of Anaheim have had eight years to negotiate in good faith with the team and didn't get it done."
The stadium is the fourth oldest in the major leagues, behind Fenway Park in Boston, Wrigley Field in Chicago and Dodger Stadium.
A mixed-use project at the Tustin Legacy development, once eyed as a possible destination for the Angels, was scaled back substantially from its initial 123-acre plan to a "39-acre footprint," according to city documents the Business Journal cited in a May report.
The Angels team is valued at $1.75 billion, eighth among baseball teams, according to Forbes.
The Angels' market, home to 13.1 million residents, accounted for nearly 46% of the team's value, Forbes said.