FINANCE: FIRM TAKES CUT ONLY AFTER MAKING PROFIT
Check, Please. Fund Manager Has Unusual Fee Structure
Thursday, October 11, 2018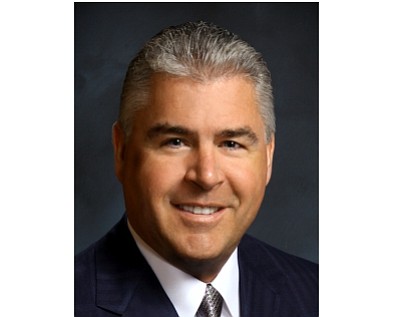 Steven Check believes he owns the most unusual investment firm in Southern California.
That's because he usually doesn't charge the standard 1% fee to manage funds. Instead, he takes a 10% cut of the investment profits.
"If we have a down year, we don't get paid," Check said during an interview at his Costa Mesa office, where's he's been for the past 23 years.
"It's a tough business strategy as a money manager. There's a reason why other money managers don't take this strategy."
Thus far, it's worked out well. From 2000 to 2017, Check Capital Management Inc. said it has returned an average annual increase of 8.7% after fees, beating the 5.7% average annual increase of the S&P 500.
Investors have taken note. The firm's assets under management have almost doubled in the past five years to $1.5 billion.
"Clients would say, 'I like the idea of hiring you, but I don't like the idea of paying you if I don't make any money,'" Check said.
"Here's a manager who gets paid only when he makes money. That strikes a chord with clients."
Check is well-known in local investment circles for reasons outside his main business, having served as president of the CFA Society of Orange County, which he helped found in the 1990s.
Midwestern Kid
Born in Wisconsin, Check grew up in Minnesota and earned a degree in engineering from Iowa State University.
"I was a Midwesterner who noticed many of my colleagues were taking jobs in California," he recalled.
After a spring break in Orange County, he moved here in the 1980s, landing a job at Hughes Aircraft Co., which helped him earn a master's in engineering at the University of California-Irvine.
He discovered that his $50,000 annual salary wasn't enough to buy a home in the area, which went for around $200,000 back then.
"As an engineer, I had to figure out how to make money so I could afford the Orange County lifestyle."
He began dabbling in investing, reading books by successful investors like Peter Lynch, who rose to fame in the 1980s.
Check eventually showed other engineers his investment style, saying "I back-engineered my way into what our strategy was."
He explained, " It's a very Midwest philosophy. Buy good quality at good prices. Be patient. Let the stock market serve you. That's resonated."
Co-workers asked him to manage their investments, as well, and in 1987 he started his firm, in part inspired by Orange County's entrepreneurial spirit.
Prev Next