Microsemi Execs Sue Microchip
Tuesday, October 9, 2018
Share this article: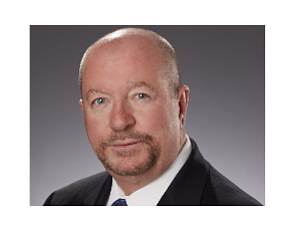 Ousted Microsemi Corp. Chief Executive James Peterson and three of his former executives are suing Microchip Technology Inc. and its executives for alleged slander, libel and unfair business practices.
The lawsuit, filed in Superior Court in Santa Ana, comes less than five months after Arizona-based Microchip acquired the Aliso Viejo-based chipmaker for $10.3 billion. The lawsuit also names Microchip Chief Executive Steve Sanghi and three of his top executives.
The Business Journal in June broke the story that Sanghi immediately fired Microsemi's entire management team, including Chief Operating Officer Paul Pickle and Rick Goerner, executive vice president of marketing and sales, who are both plaintiffs, along with Phil Sansone, former vice president of global distribution sales.
The suit alleges that Sanghi blamed Microsemi executives for Microchip's underperformance after the sale, and that Sanghi fabricated claims that Microsemi was performing poorly leading up to and after the sale.

Sanghi aimed to falsely blame Microsemi for Microchip's financial struggles to justify the denial of Microsemi employees' earned compensation, and to artificially depress Microchip's stock price so he and the other defendants could secure more lucrative compensation packages for themselves, according to the 56-page complaint.
"After the closing, defendants began a concerted and intentional effort to defame," the lawsuit reads.
That included repeated claims to industry insiders, analysts and the press that Microsemi "over-shipped" inventory and had "excess" inventory in the channel, and the chipmaker engaged in a "fake revenue process" to pump up revenue, remarks that were included in subsequent media coverage and at least one investor note from JPMorgan Chase.
"That statement is false," according to the lawsuit. "There simply was no 'overshipping' or 'excess' inventory, and to say otherwise is false and misleading."
Microsemi posted record sales of $1.8 billion in its last fiscal year and record net income of $176 million.
The lawsuit alleges Sanghi wanted to avoid paying bonus and incentive compensation, including commissions to Microsemi employees. At an all-hands meeting, he said Microchip would not pay incentive compensation in 2018 after learning Microsemi "had "stuffed the channel" and used "fake revenue processes."
Microchip plans to challenge the allegations.
"We will vigorously defend ourselves against such lawsuit," a spokesperson told the Business Journal.
Peterson and the other former Microsemi executives are seeking judgement for slander, trade and personal libel, and unfair business practices, as well as injunctions from "making, uttering, or publishing any further defamatory statements or misrepresentations about plaintiffs or other former Microsemi executives" and those "engaging in the unlawful, unfair, and fraudulent business practice."
The lawsuit further seeks compensatory and punitive damages determined at trial, attorney fees and associated costs, and other relief the court deems.
Microsemi was OC's fourth-largest chipmaker before the deal closed, employing 236 workers at its 110,000-square-foot headquarters at One Enterprise Drive. It had 5,042 employees worldwide through April, according to Business Journal research.