Commercial Bank Names New OC President
Friday, October 5, 2018
Share this article: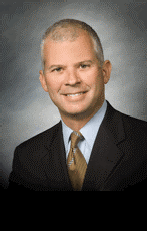 Irvine's Commercial Bank of California (CBC) appointed Michael J. Helmuth to a new role as Orange County market president and Claudia Bodan to a similar new role for Los Angeles.
"This year has been one of tremendous growth for CBC," said Ash Patel, chief executive of Commercial Bank of California.
Since the close of 2017, CBC's total assets have grown approximately 8.4% and net loans have also increased by 6.6%. A statement said the bank has hired more than 35 employees in Southern California this year.
For the last four years, Helmuth served as a regional president for Community Bank, where he led 11 of the bank's 16 branch offices. He formerly held leadership positions in Southern California financial institutions including American Security Bank, Citizens Business Bank and City National Bank.

Prior to joining CBC, Bodan served as market manager and senior vice president at Bank of America Corp. for more than 13 years. She previously was a vice president and commercial loan officer at Wells Fargo & Co.