Blizzard Cofounder Cedes President Role
Thursday, October 4, 2018
Share this article: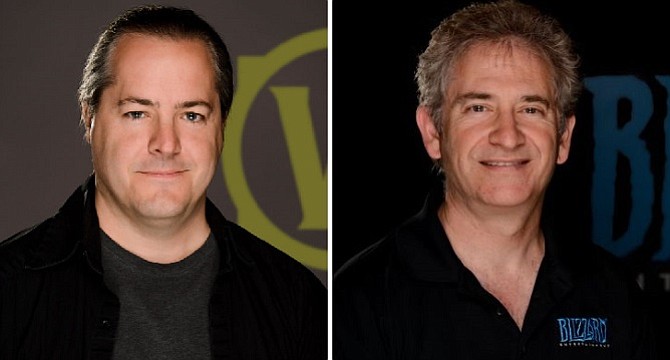 Blizzard Entertainment Inc. cofounder and President Mike Morhaime is ceding his executive role to "World of Warcraft" Executive Producer J. Allen Brack.
"After many years of working with some of the industry's most talented people to create games and worlds for you to play in, I've decided it's time for someone else to lead Blizzard Entertainment," Morhaime said in a blog post.
Morhaime, along with fellow University of California-Los Angeles alums Allen Adham and Frank Pearce, launched Silicon & Synapse, Blizzard's predecessor, in 1991.
Morhaime, who was instrumental in negotiating an $18 billion sale in 2008 to combine operations with Santa Monica-based Activision to create Activision Blizzard Inc., will become a strategic advisor to the company.
Activision Blizzard is the world's largest, most profitable independent game publisher, with annual revenue over $7 billion.
Brack, a 24-years gaming veteran who joined Blizzard 12 years ago, most recently served as executive producer and senior vice president for WoW, the top subscription-based "massively multiplayer online role-playing game" in the world.
"One thing that won't change going forward—our deeply held commitments that are core to who we are as a company: to gameplay first, to quality in everything we do, and to listening to and partnering with our community," Brack said in the blog post.
Irvine-based Blizzard also announced Ray Gresko, a 10-year Blizzard veteran who helped create "Overwatch" and "Diablo III," was named chief development officer and Adham, Blizzard's original lead designer of WoW, joined the executive team overseeing development of several new games.
Activision Blizzard shares are down 3.2% in midday trading to $80.29 and a $62 billion market cap.