JWA Traffic Ticks Up; JetSuiteX Takes Off
Monday, November 19, 2018
Share this article: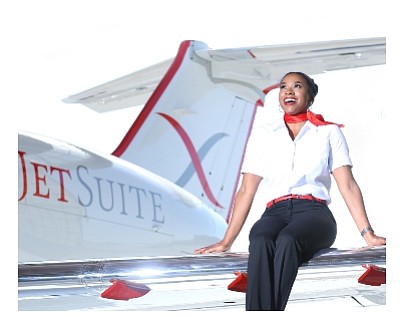 September passenger traffic at John Wayne Airport was up 0.4% year-over-year to 857,000 while commercial flights were down 0.7% to about 3,800 for the month.
The airport reported 8.1 million passengers in the first nine months, up 5% year over year. The airport typically hits the brakes in the number of passengers in later months in the year, excluding specific holiday periods, to stay below its passenger cap of 10.8 million a year. Last year 10.4 million passengers flew through the airport; in 2016 it was 10.5 million.
Commuter flying—scheduled flights on planes with fewer than 70 seats, including the JetSuiteX service that began this summer—was 307% higher to about 120 flights in September and 112% higher to more than 500 flights year-to-date.
International passenger totals were up about 15% to 16,000 in September on 90 flights, which were up 1%, indicating planes are flying closer to capacity.
The three busiest airlines in September based on passenger totals were Southwest Airlines Co. with 300,000; United Airlines Inc. with 134,000; and American Airlines Inc. with 129,000.