SEC Drops Complaint Against Mazzo
Thursday, November 15, 2018
Share this article: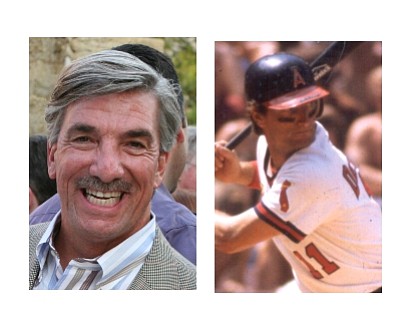 The Securities and Exchange Commission is dropping its complaint of insider trading against James Mazzo, former chairman and chief executive officer of Advanced Medical Optics Inc., for allegedly tipping information about his company's acquisition to a friend, former professional baseball player Doug DeCinces.
Without admitting or denying the allegations, Mazzo agreed to a final judgment where he pays a $1.5 million civil penalty and is banned from being a director or chief executive at a publicly traded company for five years. The settlement is subject to final approval by the court, specifically Judge David Carter.
The settlement doesn't mention the pending third criminal trial against Mazzo. Two previous trials resulted in hung juries. In the second trial this past February, jurors deadlocked 10-2 in favor of acquittal on insider trading and perjury charges against Mazzo, one of the better known and influential health-care executives in Orange County for over a generation.
The trial still remains on the court docket for February, according to Mazzo lead attorney Richard Marmaro, a senior partner at the Los Angeles office of Skadden, Arps, Slate, Meagher & Flom LLP. Marmaro declined further comment, citing an agreement with the SEC.
The U.S. attorney's office did indicate in its most recent filings that it's working with Mazzo's attorneys "toward a global resolution."
The dispute dates to 2008 when Abbott Laboratories Inc. explored a potential acquisition of AMO. The SEC alleged Mazzo provided DeCinces with nonpublic information about the acquisition on multiple occasions. The complaint said DeCinces made $1.3 million off the tips, which were given to five of his friends who made another $1 million. DeCinces and four of his tippees already settled the Commission's insider trading claims against them.
Mazzo didn't personally benefit from the gains of DeCinces or his friends, the SEC acknowledged.