Skyworks Shares Down on Guidance
Thursday, November 8, 2018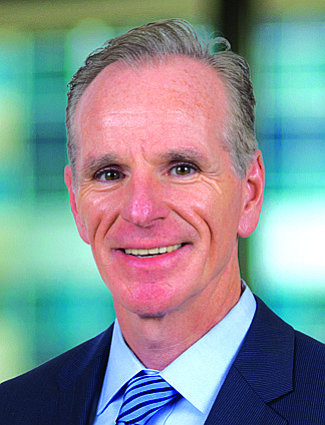 Shares of Skyworks Solutions Inc. are down after the chipmaker provided December quarter revenue and earnings targets below Wall Street expectations.
Skyworks projected fiscal first quarter adjusted profit at $1.91 per share, below the average analyst estimate of $2.08. It also predicted revenue of $1 billion to $1.02 billion, also below the consensus of $1.07 billion.
Investors pushed down shares about 7% to $77 and a $13.9 billion market cap.
The company, which is led by Liam Griffin in Irvine, reported fiscal fourth quarter revenue rose 2% to $1 billion for the period ended Sept. 28. It also reported flat year over year operating income of $379.6 million, or $1.94 per share. Both figures topped consensus estimates from two dozen analysts surveyed on Yahoo Finance.
The company, which has its on-the-books headquarters in Massachusetts, makes communication chips used in smartphones, tablets, routers, PCs and notebook computers, among other devices.
For its fiscal year, the company recorded record revenue of $3.8 billion, up 6%, and operating income of $7.22 per share, up 12%.